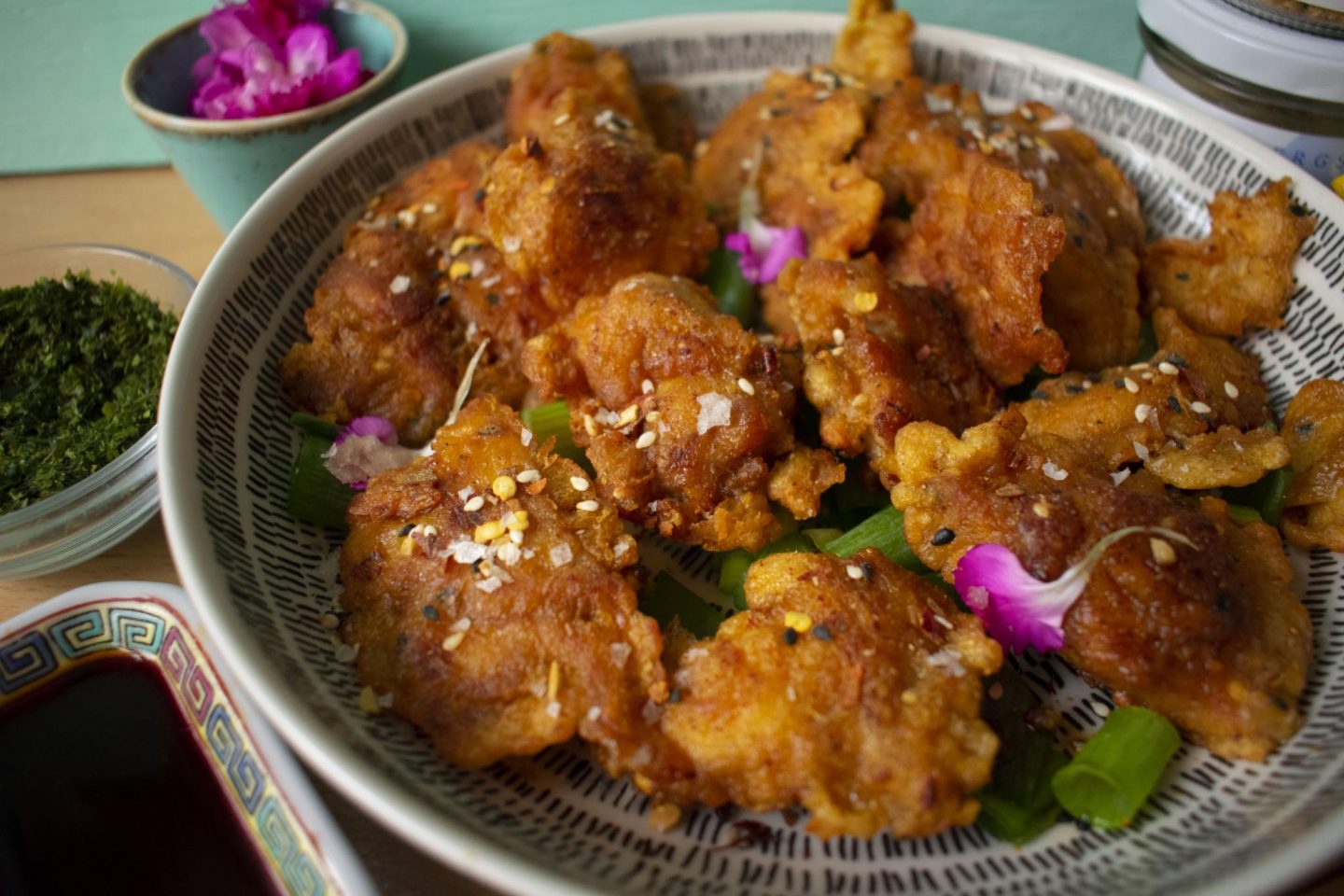 😎 Yup…classic Japanese fried chicken bites, you can't beat it my friends. So delicious, so easy…so everything. Enough with the words…😋
Ingredients:
450g of boneless and skinless chicken thighs, cut into bite size pieces
3 tablespoons of rapeseed oil and 3 tablespoons of coconut oil
For the marinade:
1 egg, beaten
1/2 teaspoon of garlic powder @steenbergsltd
1 tablespoon of sesame seed oil
2 tablespoons of tamari
1 tablespoon of coconut sugar
4 tablespoons of potato starch
A pinch of ground cinnamon @steenbergsltd
A sprinkling of Niki's Korean Blend
Method:
Simply combine all the marinade ingredients in a large bowl and add your chicken. Mix very well to coat each piece allow to sit for at least an hour or overnight on the fridge for best results in terms of concentrated flavour.
Once you're ready to fry, allow the marinated chicken pieces to sit on the countertop for at least 10 minutes and mix well as the potato starch can settle to the bottom of the bowl.
Heat to a medium heat (not higher because it will burn) and fry your chicken in small batches, this allows the chicken to cook well and remain tender as well.
Once cooked, drain on kitchen paper and serve immediately with a wedge of lemon.
Enjoy enjoy!
🙏🏻🇯🇵👩🏻‍🍳
Niki Beh BSc MSc
Founder of nikibakes
www.nikibakes.uk