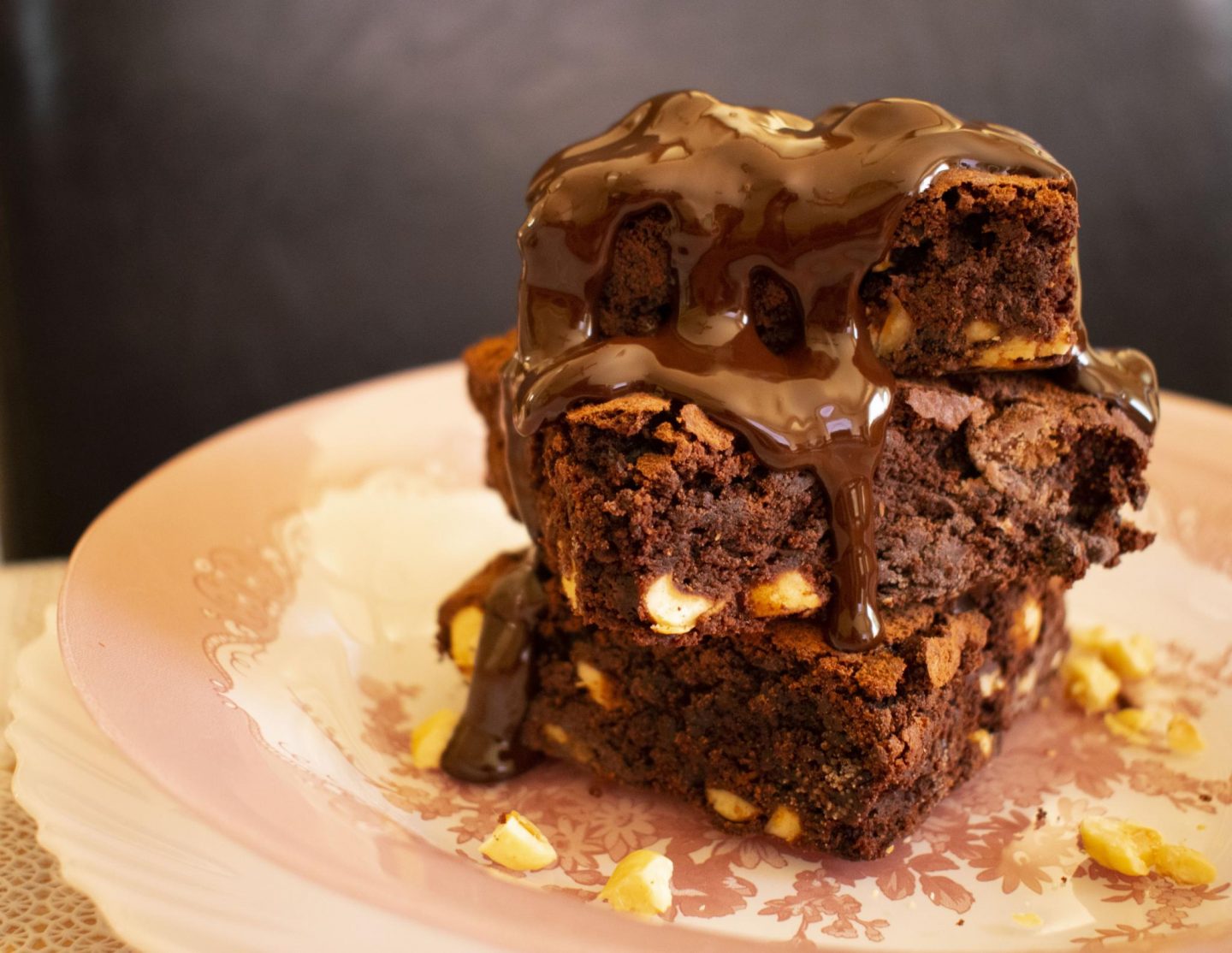 Mmmm…these are the fudgiest brownies you can ever think of, perfect crisp crackly top, super fudgy center, moist and gooey in all bites. The best part? These bad boys are gluten free, dairy free and soy free…oh and free from refined sugar, arguably the biggest issue with brownies!
.
Ingredients:
.
200g of 70% dark chocolate
125g of coconut butter
150g of coconut sugar
3 medium sized eggs
A pinch of sea salt @steenbergsltd
1 teaspoon of vanilla extract @steenbergsltd
80g of gluten free plain flour
50g of raw cacao powder
80g of dark chocolate chunks and dairy free white chocolate chunks (for adding to the brownies at the end)
A handful of hazelnuts, crushed
.
Method:
First, grease a 7×7-inch brownie pan with melted coconut butter and line with parchment paper, leaving overhang on all sides and preheat your oven at 180℃.


Melt the dark chocolate and coconut butter togather and allow to cool completely.

In a seperate large bowl, add 1 egg at a time and mix properly using a hand whisk.
When the mixture is a little creamy add your sea salt, the vanilla essence, and the cooled chocolate and coconut butter mixture.
Mix everything well. The batter will have a thicker consistency at this point.

Finally, sift the flour and raw cacao powder into the bowl and carefully fold them into the mixture using a silicone spatula.

Now pour the batter into the prepared baking pan then gently shake and tap the tin couple of times to spread the batter evenly. add your chocolate chunks and crushed hazelnuts. Bake it in preheated oven for about 30 minutes.

When your brownie is baked take it out of the oven and let it cool for at least 15 minutes. Now slice them into roughly 9 squares and enjoy your warm fudgy brownies.

Enjoy!
Niki xxx