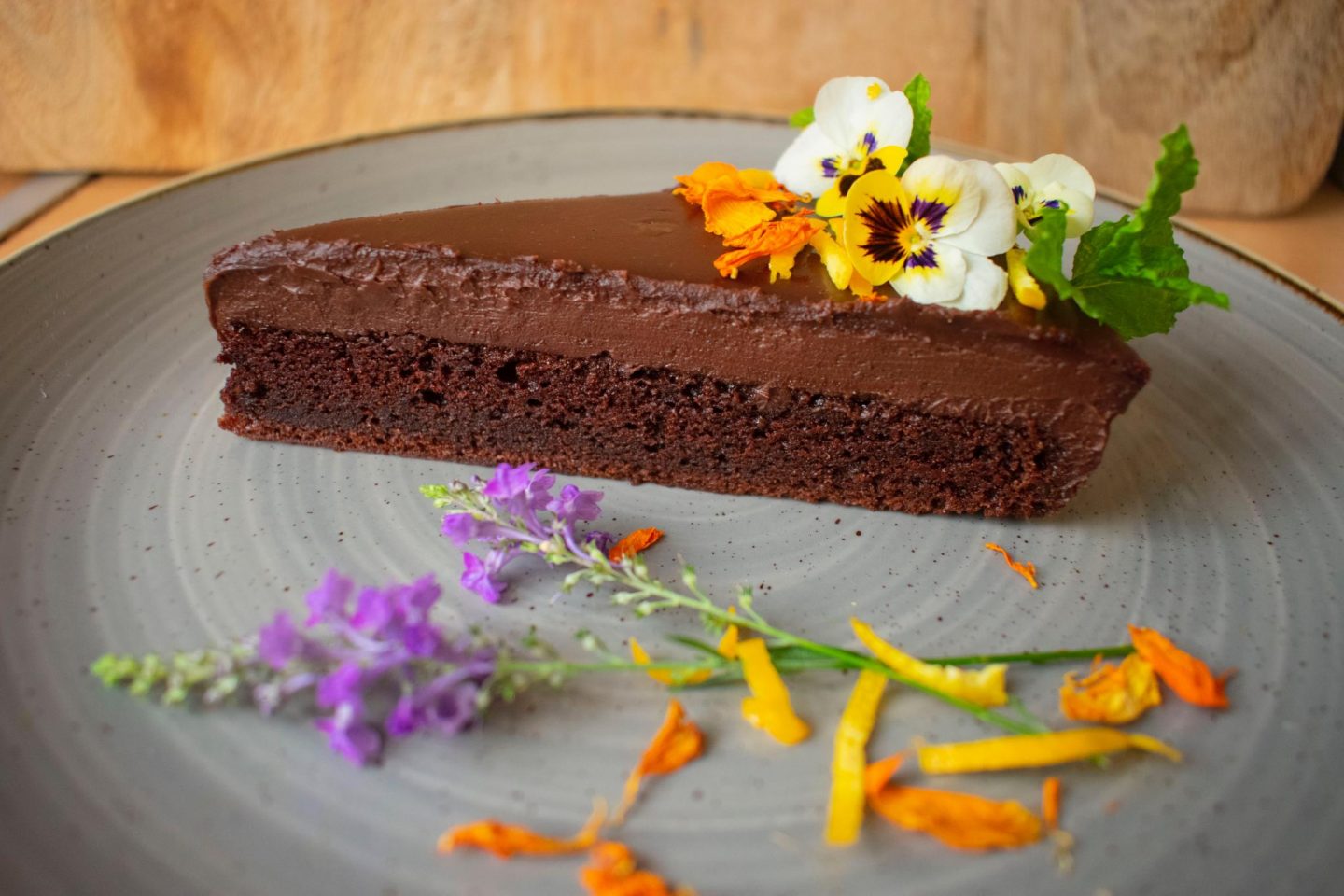 Chocolate and orange…what a classic combination that is! I am thrilled to be able to share such a tasty and aromatic slice such as this, it's gorgeous, easy and a real show stopper, I hope you enjoy it!
Ingredients:
150ml of coconut oil, melted
150g of coconut sugar
4 medium eggs, lightly beaten
200g of gluten free plain flour
1 level tsp of organic baking powder @steenbergsltd
3 tablespoons of raw cacao powder
1 teaspoon of organic orange extract @steenbergsltd
For the Orange Chocolate Ganache:
2 tablespoons of coconut oil
3 tablespoons of agave syrup
1 tablespoon of raw cacao powder
150g of dark 70% chocolate
300ml of coconut cream
1 teaspoon of organic orange extract @steenbergsltd
Melt all the above ingredients and allow to cool for your ganache.
Method:
Preheat your oven to 180*C /Gas mark 4 and line a baking tin with greaseproof paper, set aside.
Blend your melted coconut oil and coconut sugar until fully incorporated.
Break the eggs into a cup and beat in lightly, before adding a little at a time to the mixture. Add in your organic orange extract at this stage.
Sift the flour, cacao powder and baking powder into a separate bowl and then fold gradually into the wet mixture.
Spoon the mixture into the prepared tin and bake for approx. 60 minutes until bouncy to the touch or until a cake tester is inserted into the middle and it comes out clean.
Let your cake cool completely in the tin, then pour over your ganache directly on top. Pop in the fridge to set for a couple of hours before slicing up and decorating with edible flowers and fresh mint leaves.