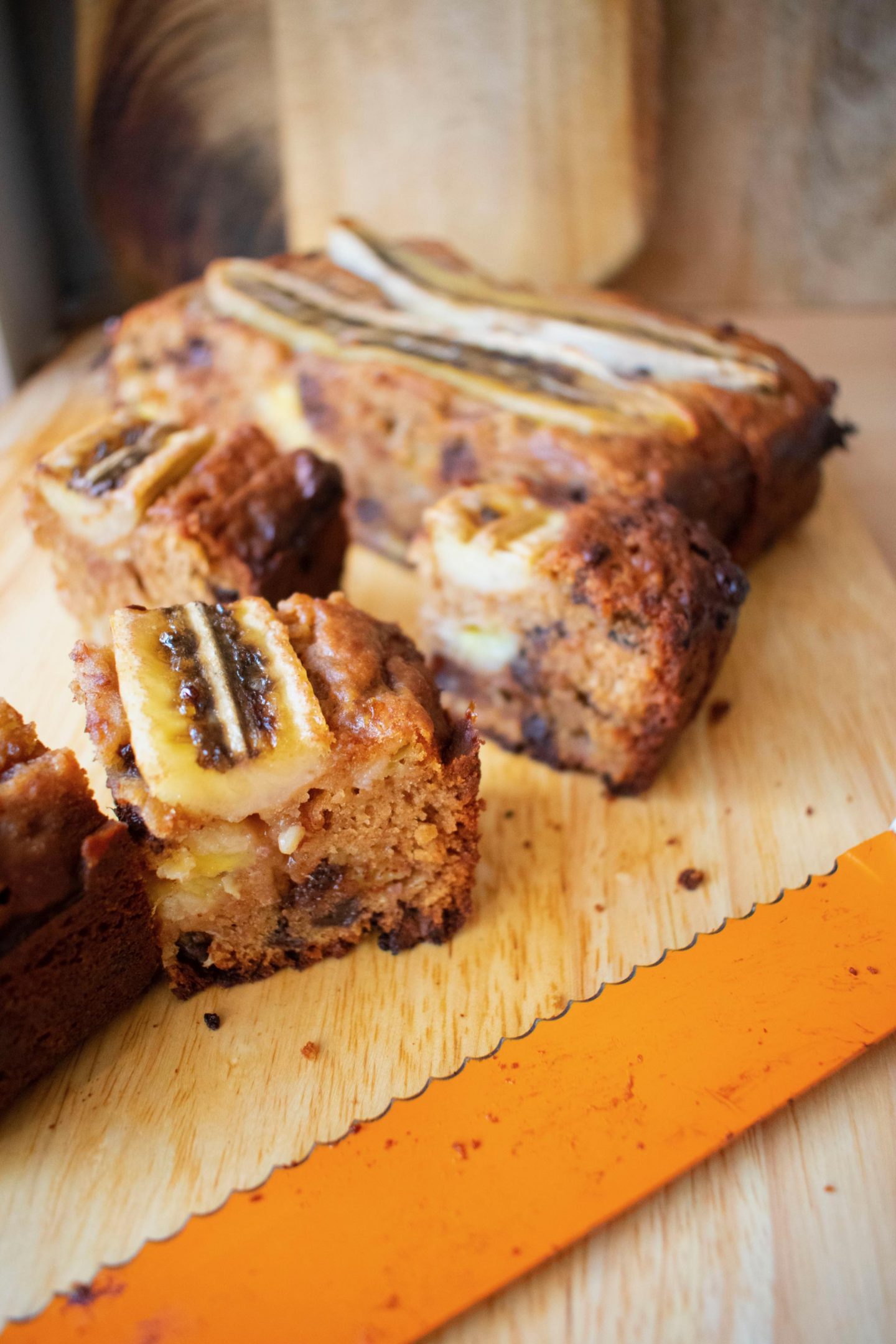 Niki's Vanilla and Chocolate Chip Banana Bread
So I have a confession to make…I have never made banana bread before! Whenever I have tasted banana bread in the past, it put me right off, it was so dense, tasteless and dry! Well, I am so happy that I gave it another go because not only can you use up any browning bananas you have knocking about but it's actually super tasty! Perfect with a drizzle of honey and some fresh berries.
As always, my banana bread is free from refined sugar, gluten and dairy and the vanilla extract from @steenbergsltd just takes this banana bread to another level of decadence…
Ingredients:
1 tsp of organic baking powder @steenbergsltd
1 tsp of organic ground cinnamon @steenbergsltd
1/2 tsp of organic mixed spice @steenbergsltd
1 tsp of organic and Fairtrade vanilla extract @steenbergsltd
A Pinch of sea salt @steenbergsltd
100g of organic dark chocolate drops @steenbergsltd
250g of gluten free plain flour and spelt flour (or just plain gf flour)
4 medium Fairtrade bananas plus 2 medium Fairtrade bananas, for topping
60ml of organic agave syrup
100ml of organic melted coconut oil or unflavoured olive oil
2 medium free range eggs, whisked lightly
Method:
.
Preheat your oven to 180°C or gas mark 4. Grease a standard loaf tin with melted coconut oil or olive oil and line with greaseproof paper, set aside.
In a large mixing bowl, with a wooden spoon combine your flour mixture, organic baking powder, organic ground cinnamon, organic ground allspice and your sea salt. Lightly mix in your organic chocolate drops last and set aside.
In another large bowl, mash 4 of the bananas until smooth with a fork or whisk but do not over mix at this stage. Now add in your agave syrup, your melted coconut oil, vanilla extract and your 2 free range eggs. Add this mixture to your dry ingredients and fold together until just combined using a silicone spatula or metal spoon, do not overmix!
Now pour the mixture into your greased and lined loaf tin, smoothing it out to make sure it's all level for even baking. Slice 2 bananas in half and place flat-side-up on the top of the batter, pressing down very gently otherwise it will sink. Pour over a drizzle of agave for extra caramelisation, this stage is optional though.
Place the tin in the middle of the oven and bake for 50-60 minutes or a little longer depending on your oven or until a toothpick comes out clean. Cover with foil halfway throughout the cooking time to avoid the top over-browning, this is very important! Remove from the oven once golden and it let it cool completely before slicing. This banana bread keeps for up to a week in an airtight container and is also freezable once completely cooled.
Happy Baking!
Niki