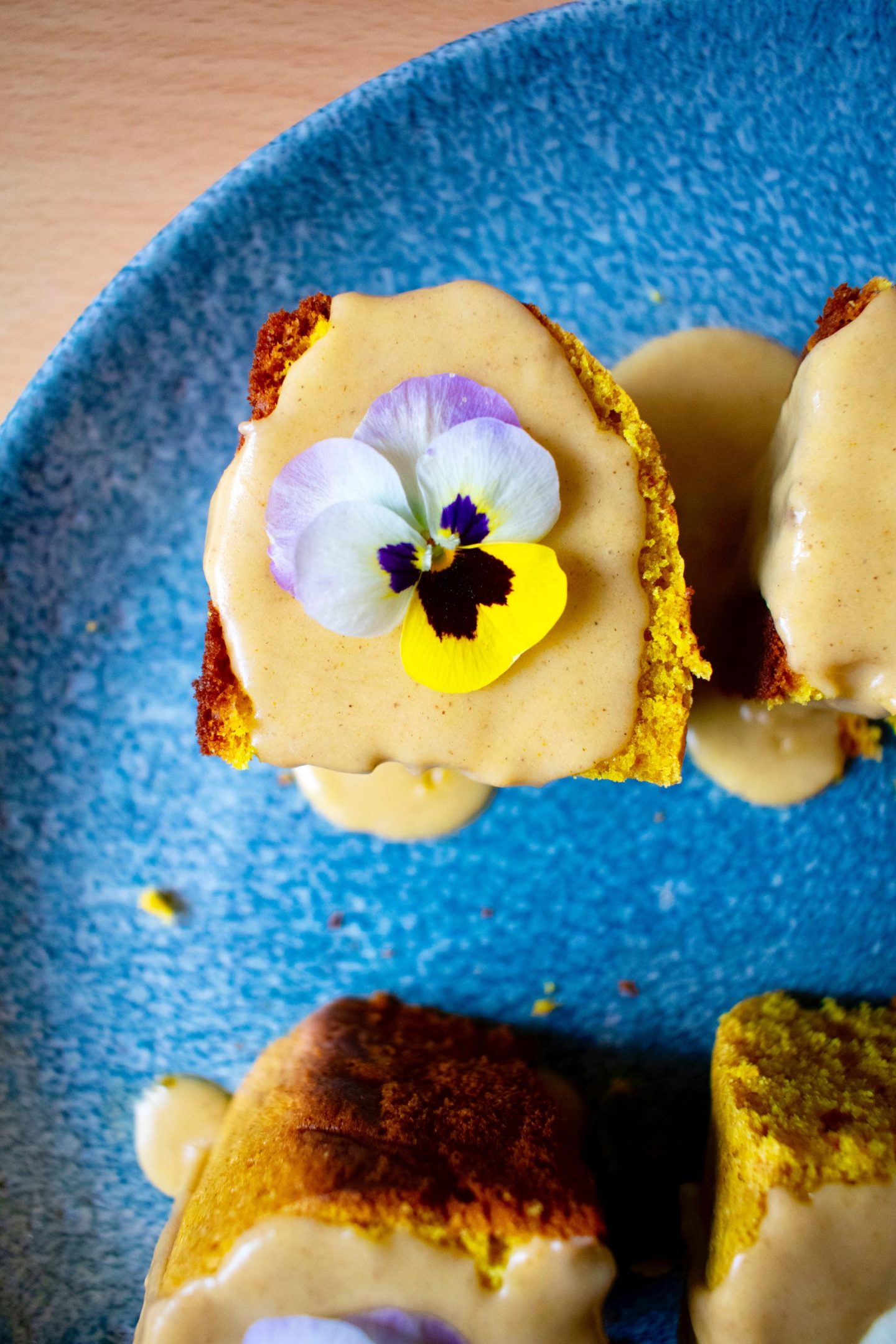 You can get really creative with Steenbergs Swell Organic Golden Turmeric Drink Mix this summer. You can whip this drink up and have it cold over crushed ice for a refreshing drink…or how about something else?
I am so in love with this blend that I just had to find another way to use it…so here we are, golden Madeira cake! It has such a lovely colour from the turmeric and the flavours all come together beautifully with the cinnamon, ginger, cardamom, clove and even the black pepper, which helps to bring everything together. Try adding a teaspoon to your next cake batter and see how tasty it is for yourself!
Swell Organic Golden Turmeric Drink Mix has no added sugar and is vegan. It has been created and blended to Steenbergs own recipe is it a natural source of curcumin. Delicious sweetened with your chosen sweetener and made with soy or nut milks, or add it to smoothies or milkshakes. Delicious.
Enjoy as part of a balanced diet and healthy lifestyle.
Happy Baking!
Niki xx
https://steenbergs.co.uk/swell-organic-golden-turmeric-drink-mix-250g-swelt001