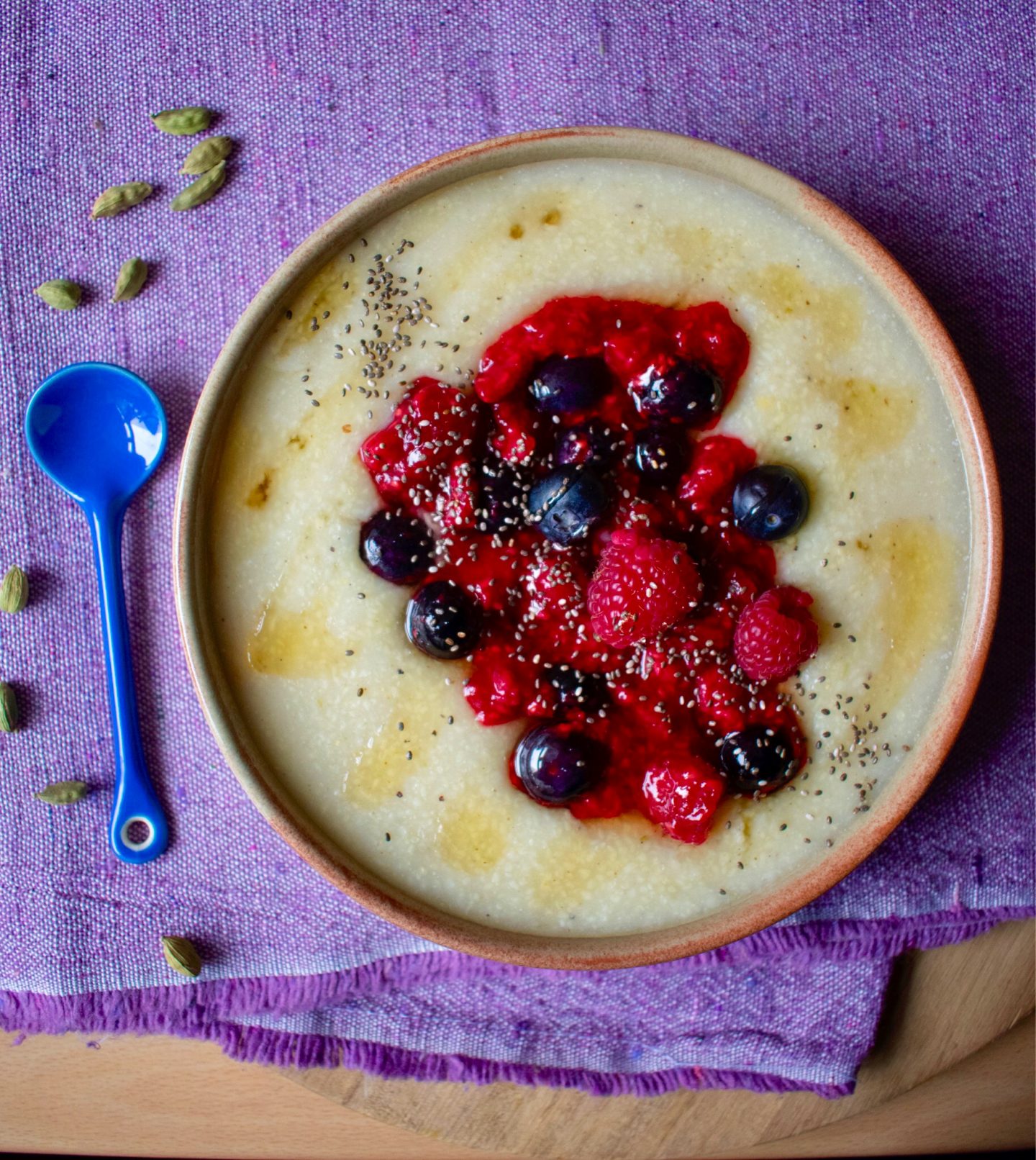 Ancient Grains — Niki's Millet Porridge
Why should we be eating more ancient grains?
Well, ancient grains haven't been modified or cross-bred by modern agriculture. Some theories say that the recent uptick in gluten-intolerance isn't related to gluten, but more to the processing of the grains. What's more, many ancient grains are naturally gluten-free, making them a good choice for those who may be intolerant.
Millet is gluten-free and high in antioxidants and magnesium, which makes it helpful in controlling diabetes and inflammation. Millet grains are usually small and yellowish in colour and have a light flavour. Like most other whole grain, millet can be eaten as a pilaf, breakfast cereal, or added to breads, soups or stews.
Millet flakes however are best made into a porridge and I'm totally addicted! Cover 1 cup of millet flakes with boiling water and leave to simmer in a pan for 5 minutes. Add almond milk, maple syrup and simmer for a further 2-3 minutes. Serve with stewed berries and chia seeds, it's filling and so tasty! – Thank you @kal for the wonderful recommendation xxx
Niki xxx