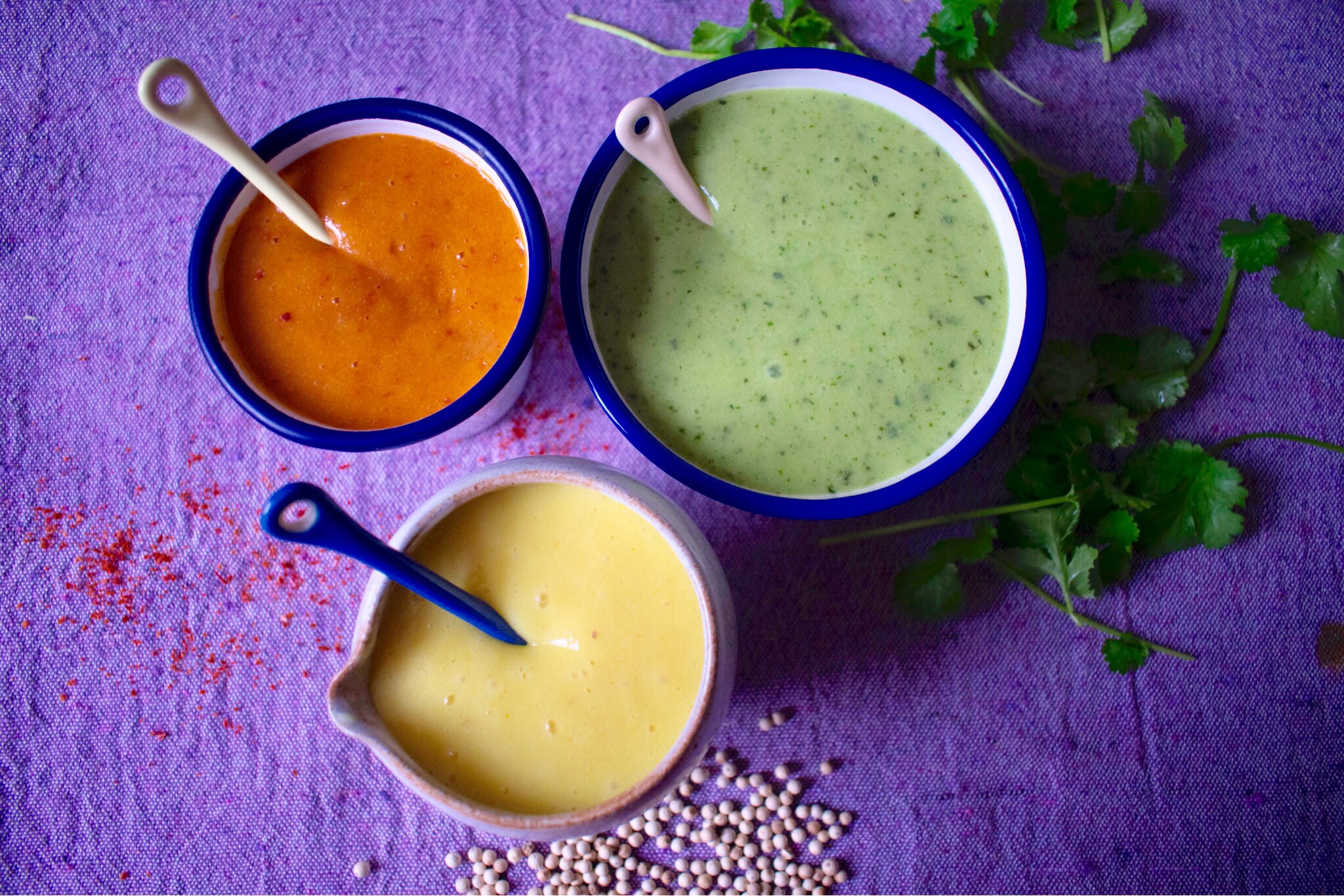 Delicious, creamy sauces…versatile, quick and easy to make, what more could you want? These three vegan and gluten free sauces are perfect for the colder months and provide a wonderful sauce for cauliflower cheese, pasta alfredo, pesto dishes, vegetable tray bakes and so much more!
Ingredients:
For the alfredo sauce:
• 1 cup of diced potatoes, cooked and cooled
• ¾ cuo of water (add more if needed)
• ½ tablespoon of fresh lemon juice
• 2 tablespoons of nutritional yeast @steenbergs
• 1 teaspoon of sea salt @steenbergs
• ¼ teaspoon of organic ground turmeric powder @steenbergs
• ¼ teaspoon of crushed muntok/white peppercorns @steenbergs
For the Italian herb sauce:
Add 2 tablespoons of chopped fresh basil and 2 tablespoons of chopped fresh coriander, blitz up until smooth.
For the Spanish paprika sauce:
Simply add 1 teaspoon of organic smoked paprika powder and ½ a teaspoon of organic ground coriander and 1 teaspoon of Aleppo chilli flakes and blitz! All these spices can be found from @steenbergs
Method:
Simply blend all your ingredients together in a high speed blender until you get a sauce like consistency, add more water if it needs thinning out.