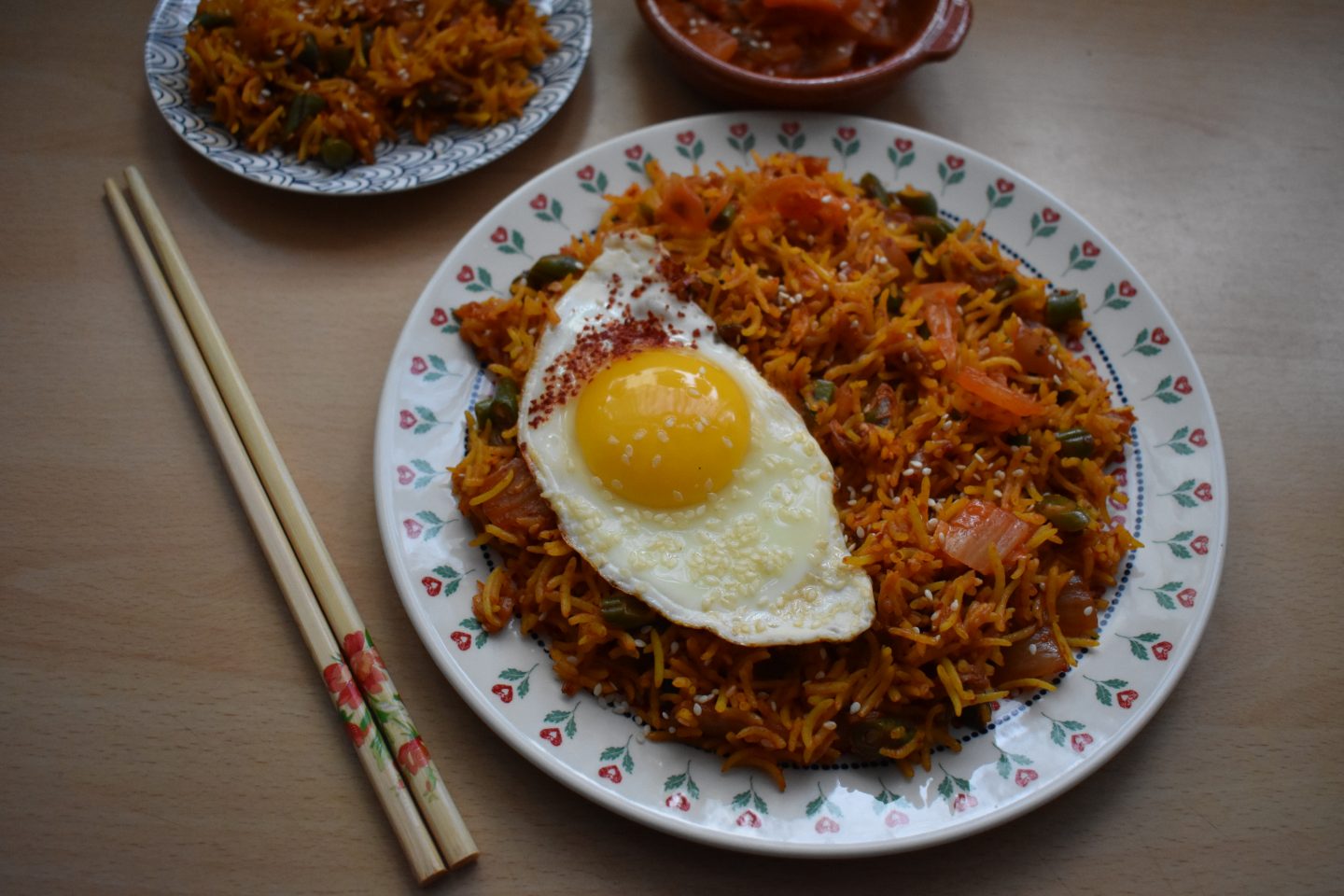 Mmmm…Tangy, flavourful Kimchi and some fluffy rice to go with?  YES. You nee this dish in your life. I love how easy it is to whip up, especially after a long day at work so it's really ideal for a mid-week meal and cheap n cheerful too! You can add seasonal veggies too for extra nutritional value.
All you need is:
Serves 2:
Ingredients:
2-3 spring onions, sliced finely
A small handful of French green beans or baby broccoli, chopped finely
2 tablespoons of Kimchi juice
2 heaped tablespoons of Kimchi, chopped up roughly
1 tablespoon of gochujang sauce
1 tablespoon of tamari
350g of cooked rice
1 teaspoon of sesame seed oil
1 teaspoon of sesame seeds
2 large eggs, fried
1/2 teaspoon of chilli flakes – for garnish
Step 1:
Heat the oil over a medium high heat in a large pan and add your spring onions, keep stirring until they are softened.
Step 2:
Add your green beans/ baby broccoli and stir for another couple of minutes, add your Kimchi and Kimchi  juice and cook for another minute, keep the mixture moving so the flavours really marry together in your pan.
Step 3:
Add your rice and cook until warmed through, tossing everything together liberally.
Step 4:
Add your sesame oil and serve right away with your fried egg on top, Garnish with your sesame seeds and dig in!
Happy Baking!
Niki –