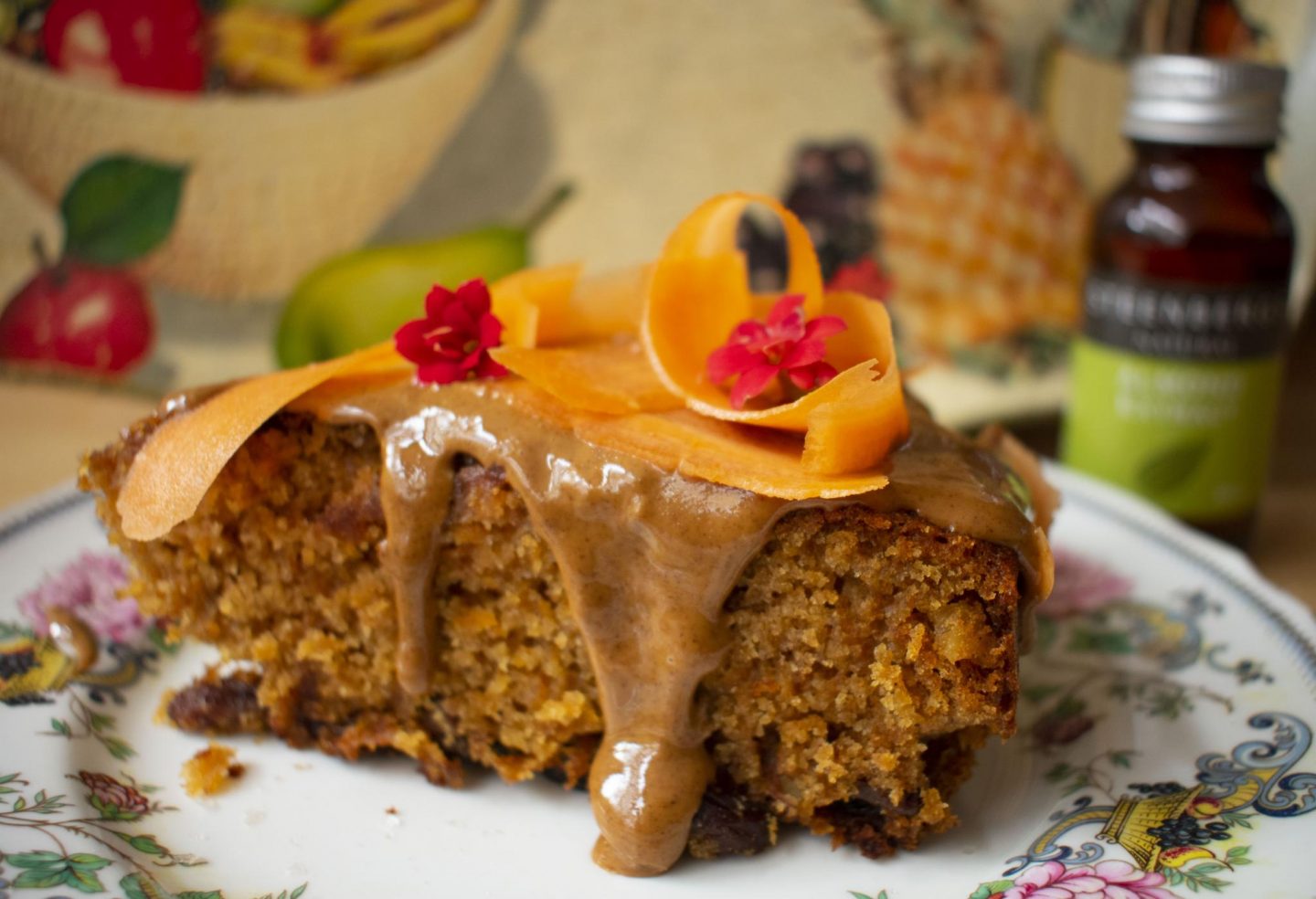 Ingredients:
150ml of olive oil
2 tablespoons of almond butter plus extra for drizzling
3 large eggs
175g of light brown sugar
200g of gluten-free self-raising flour
½ tsp of almond extract
1 tsp of bicarbonate of soda
1 tsp of ground cinnamon
½ tsp of ground ginger
The zest of 1 orange
200g of finely grated carrot
Edible flowers, for decoration, optional
Fresh carrot shavings
Method:
Preheat your oven to 180C and line your baking tin with greaseproof paper, and set aside.
To a large mixing bowl add your oil, light brown sugar, almond extract and eggs. Mix together until well combined.
Add your flour, bicarbonate of soda, cinnamon, and ginger and gently fold these into the mixture.
Next, add your orange zest and grated carrot, and almond butter. Fold them into the mixture so they're evenly dispersed.
Spoon your mixture into your prepared loaf tin and place in the oven for about 50-55 minutes until well-risen and golden. Allow cooling in the tin for around 15 minutes before transferring it to a cooling rack to cool completely. Serve with lashings of runny almond butter and ENJOY!