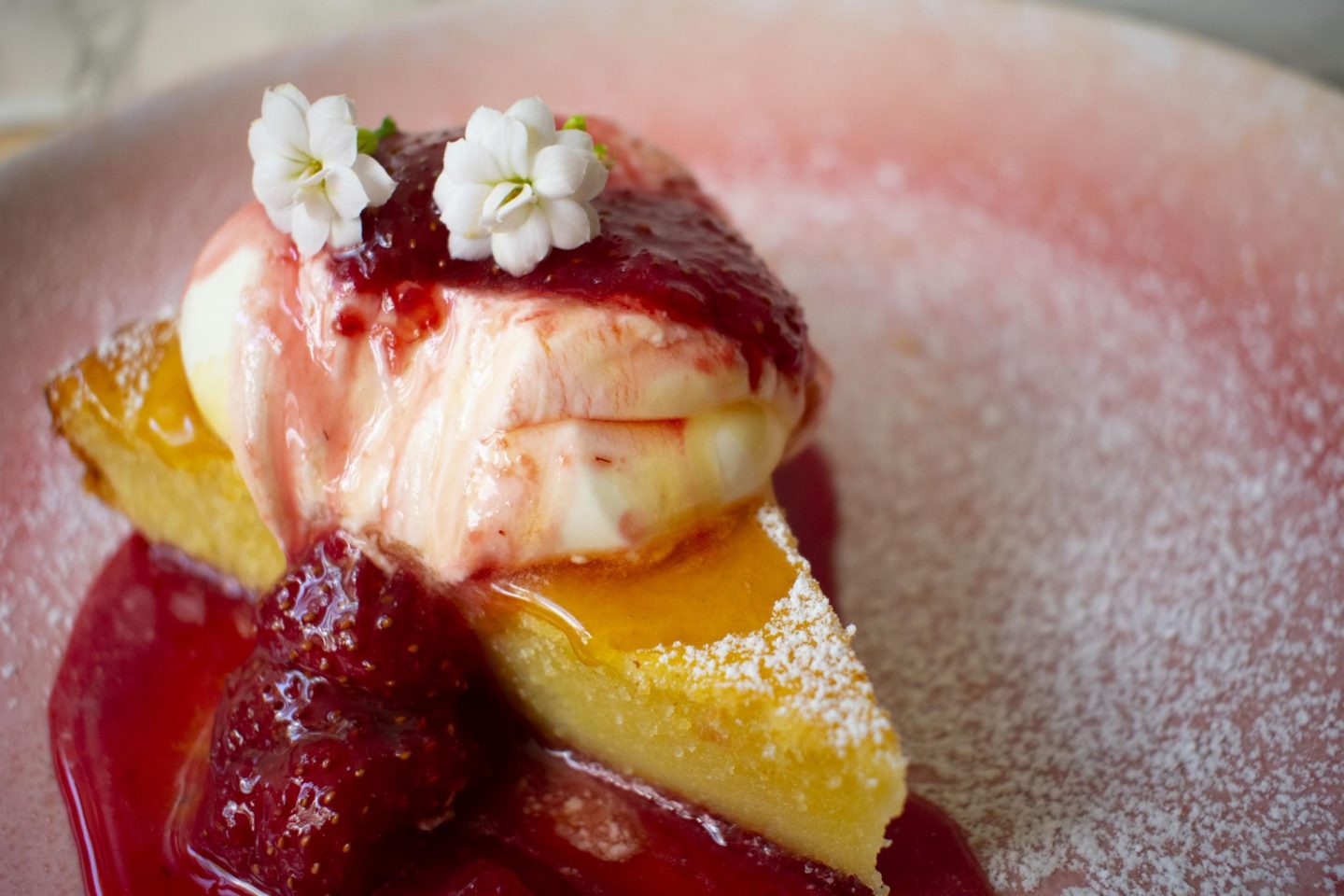 Soft, tender, and moist ricotta cake meets cloud-like whipped double cream, sweet strawberry compote, and a generous drizzle of Hilltop's Brazilian Mountain honey to finish this decadent dessert off. What could be better?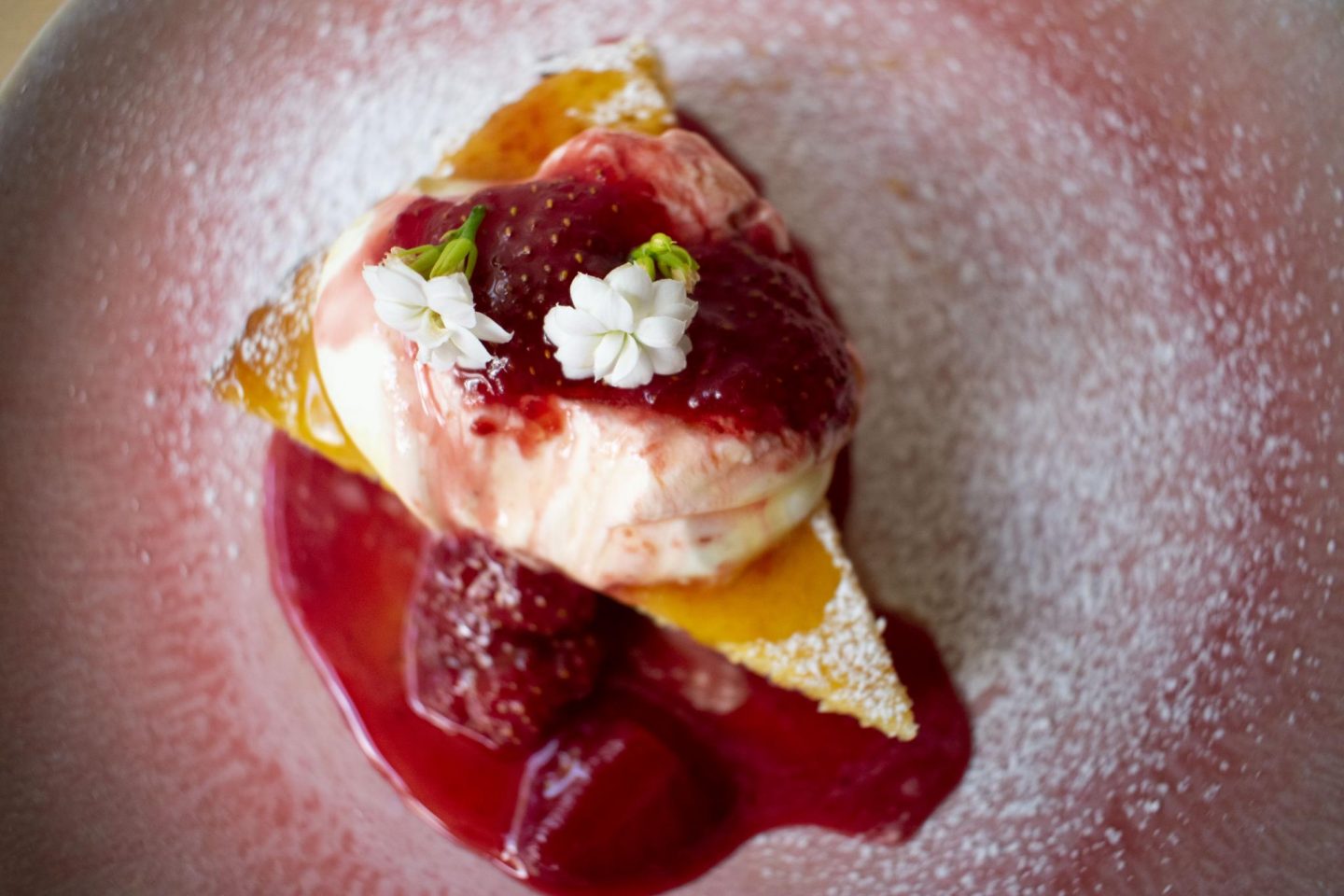 Ingredients:

200g of light brown sugar
3 tbsps of Brazilian honey

The zest of 2 lemons
250g of plain flour

2 teaspoons of baking powder
½ teaspoon of bicarbonate of soda

½ teaspoon of sea salt
225g of ricotta cheese
4 tbsps of lemon juice
1 teaspoon of vanilla extract
100g of unsalted butter
2 large eggs
200ml of double cream, whipped to soft peaks

3-4 tbsps of strawberry compote

Icing sugar, for dusting

Edible flowers, for garnish

Method:

Preheat the oven to 180°C, grease your baking tin and flour the sides and bottom. Set aside.
In a small mixing bowl whisk together the flour, baking powder, bicarb and sea salt. Set aside and combine the ricotta, lemon juice and vanilla in a large measuring cup. Set aside.
In a large mixing bowl combine the butter, lemon, sugar and honey. Using an electric mixer/by hand, beat for several minutes or until light and fluffy, scraping down the sides as needed. Add the eggs, one at a time, beating well after each addition.
Add ⅓ of the flour mixture to the creamed butter and sugar. Whisk until incorporated. Add ½ of the ricotta mixture and blend until smooth. Repeat adding ½ of the remaining flour, then all of the remaining ricotta. Finally blend in all remaining flour. Scrape down the sides and bottom of the bowl and fold gently with a spatula to ensure the batter is well mixed.
Pour the batter into the prepared pan and bake in the preheated oven for 50 to 60 minutes or until the top is lightly browned and a toothpick inserted in the centre comes out with no wet batter. Moist crumbs are great!
Cool for at least 20 minutes before removing the sides of the pan. Serve slightly warm or at room temperature garnished with a dusting of icing sugar, a dollop of whipped double cream and strawberry compote. We love to drizzle extra honey over ours for an extra indulgent treat!