Who fancies a rich, thick and delicious tomato sauce that takes less than 20 minutes to make? 🤗 Keep reading…

💚 Ingredients:

400g of fresh tomatoes 3 cloves of garlic, crushed
2 tablespoons of olive oil
1 tablespoon of extra virgin olive oil
1/2 teaspoon of ground turmeric
1 teaspoon of sea salt
1/2 teaspoon of Urfa chilli flakes
1 teaspoon of dried Italian herbs
1 tablespoon of tomato purée
A small handful of fresh basil and fresh oregano, for garnish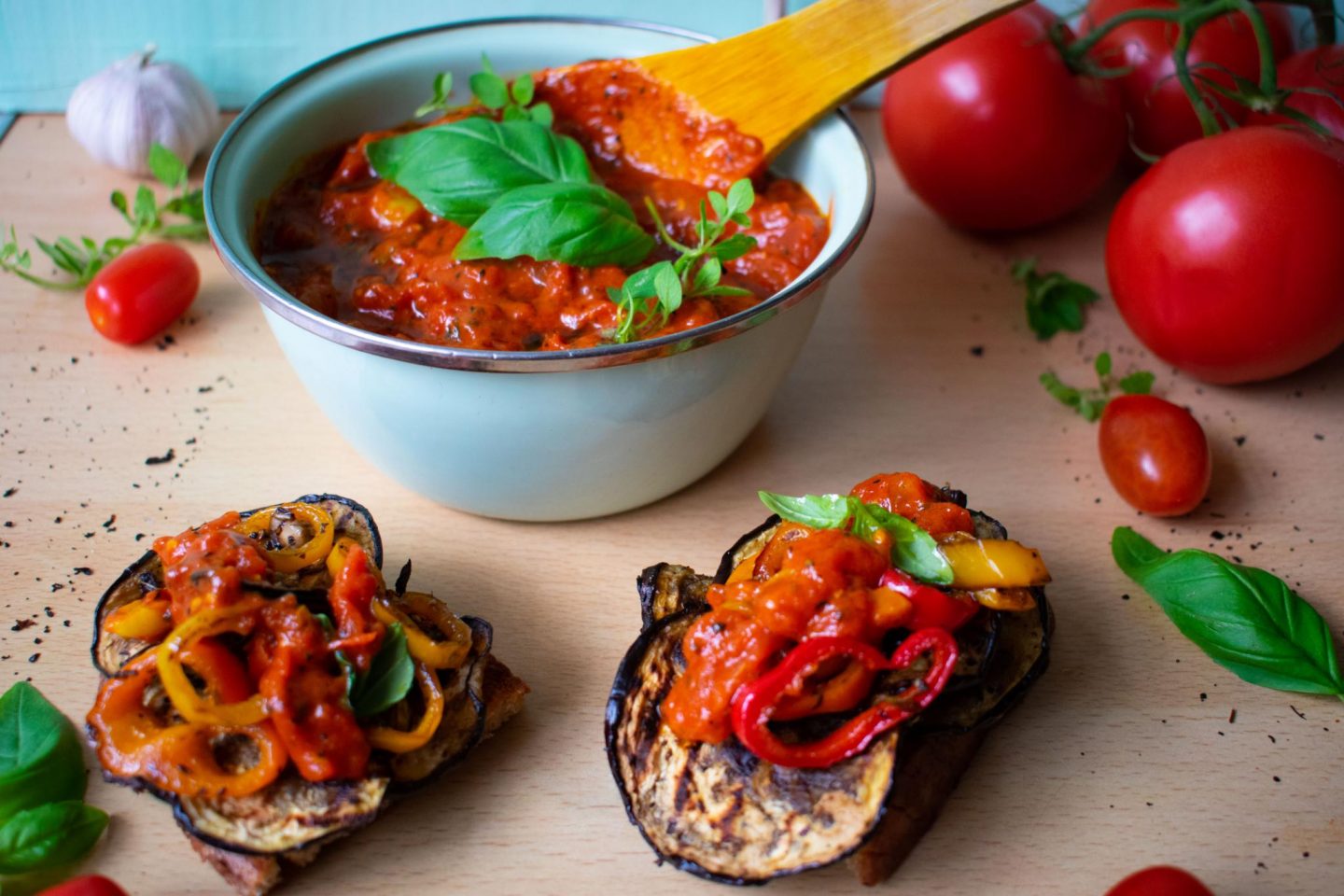 🇮🇹 Method:

1. Simply wash and boil your tomatoes in a deep pan of boiling water for 5 minutes until they're fork tender. Drain the tomatoes and allow to cool for a few minutes before peeling their skins off, they should come off very easily.
2. Dry off the same deep pan and drizzle in your olive oil. Add your garlic and tomatoes, crushing them gently with your wooden spoon and cook over a low heat for 5 minutes.
3. After 5 minutes your tomatoes should have broken down into a pulp like texture. Add in all your seasonings and taste the sauce at this stage. If it needs thickening add in your tomato purée and if it's too thick, add in a dash of water. Simmer with the lid on and cook for a further 5 minutes.
4. Finally, drizzle in your extra virgin olive oil to give your sauce a nice sheen and serve right away. My tomato sauce is perfect with bruschetta or as a pizza base, as a pasta sauce, with gnocchi…the options are truly endless!

Enjoy! 🇮🇹❤️💚🍅