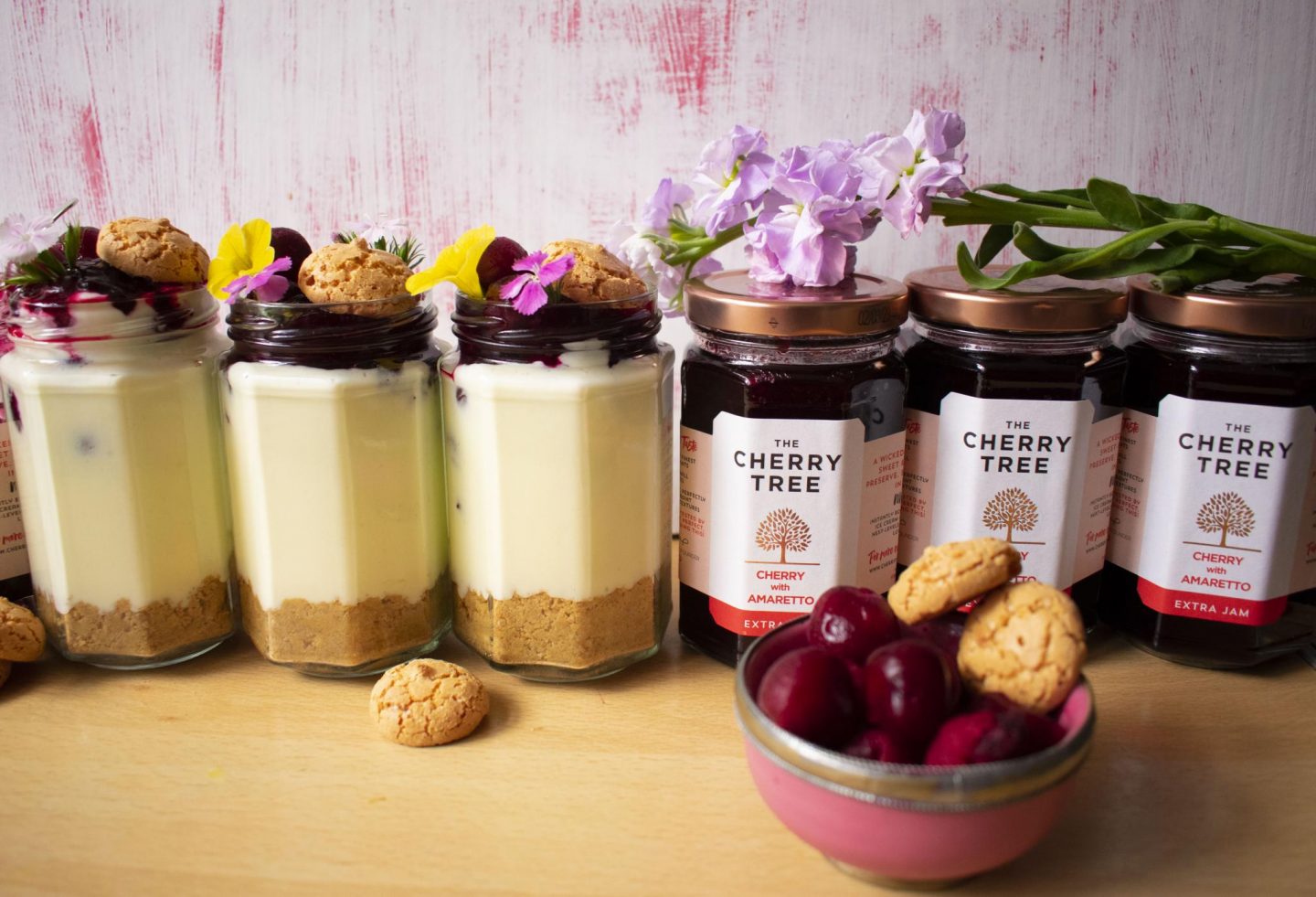 Ingredients:
· 3 tablespoons of unsalted butter, melted · 100g of digestive biscuits, crushed into a fine powder · 3-5 amaretto biscuits, crushed plus whole amaretto biscuits, for garnish · 250ml of whipping cream · 220g of cream cheese · 70g of icing sugar · 1/2 teaspoon of pure vanilla extract · A handful of fresh or frozen cherries · Up to 4 tablespoons of cherry with amaretto extra jam · Edible flowers, for decoration (optional).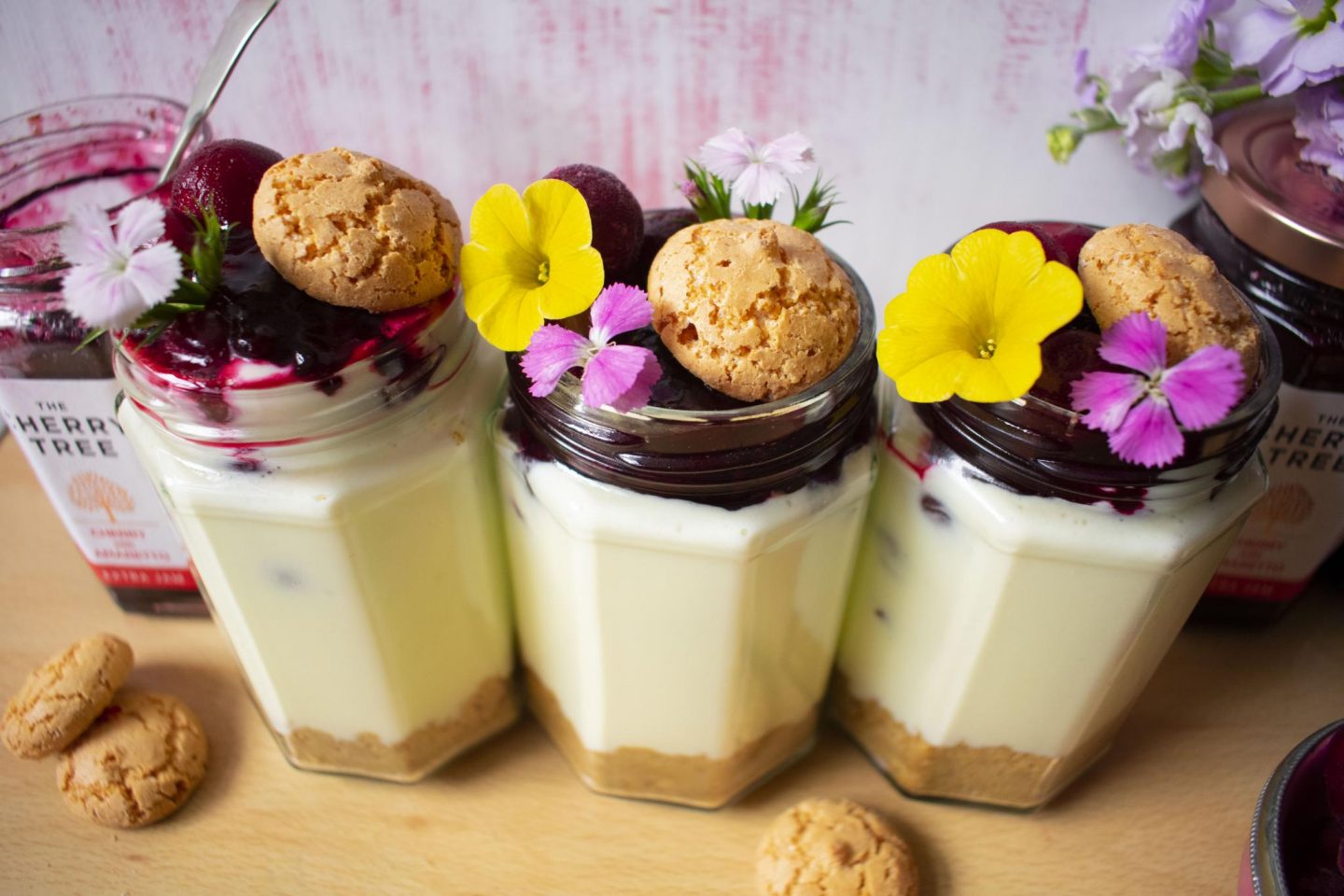 Method:
1. Start off by making the biscuit layer of your cheesecake. Add your crushed digestives, amaretto biscuits and melted butter into a large mixing bowl. Mix them all together until it resembles wet sand. Spoon a generous spoonful into each jar, about 2 tablespoons each and smooth into an even layer with a spoon or the edge of a mini ice cream scooper, set them aside.
2. Using a hand mixer or a stand mixer fitted with a whisk attachment, whip the whipping cream into stiff peaks on medium-high speed, about 3-4 minutes or 5-10 minutes if doing by hand. Set aside.
3. In another very large bowl assemble the cheesecake filling. Start off by beating the cream cheese, icing sugar and vanilla extract together on a medium-high speed or until smooth and creamy by hand. Make sure there are no large lumps of cream cheese. If there are lumps, keep beating until smooth, this is a very important step.
4. Next, fold the whipped cream into the cheesecake filling mixture until combined. This takes several turns of your spatula. Combine slowly as you don't want to deflate all the air in the whipped cream.
5. Finally, pour a few large spoonfuls worth of filling on top of the crust in the jars.
6. The cheesecake jars are at room temperature at this point, but if you'd like to serve chilled, chill for at least 30 minutes. Once you are ready to serve you can add the topping. The topping can seep down into the layers, so that's why it's recommended adding it soon before serving.
7. Spoon fresh/frozen cherries for the top layer and a generous tablespoon of cherry with amaretto extra jam. Garnish with extra amaretto biscuits and edible flowers.
Enjoy!