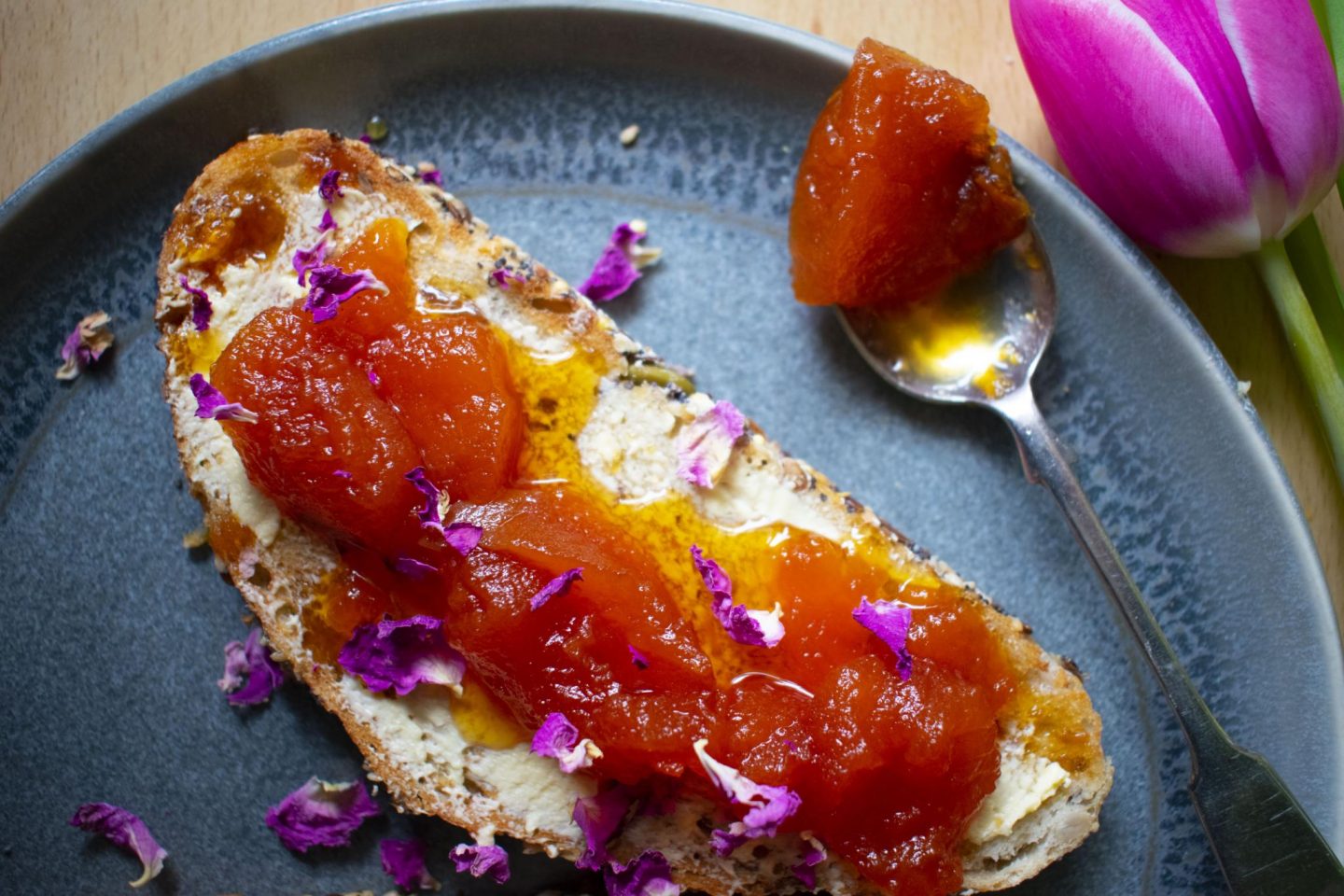 🌹 Food speaks when words fail. Food loves when actions fail. Food is who you are, where you're from and the very meaning of how we develop throughout our lives. Whether you care much about food or not it's a constant. I see food as treasure, a source of joy and a base for my creative self to come out. I cannot imagine my life without the food I've been brought up with, the memories, the smells and of course the people behind the food itself. 🤗🧡

🥄 One of my earliest sweet treats was this, mum's Persian quince jam toast, delicately flavoured with saffron and honey and lots of salted butter on thick toast. This is my childhood on a plate. Perhaps now more than ever I'm looking for comfort and like so many others I find this in food. Are you the same? 💞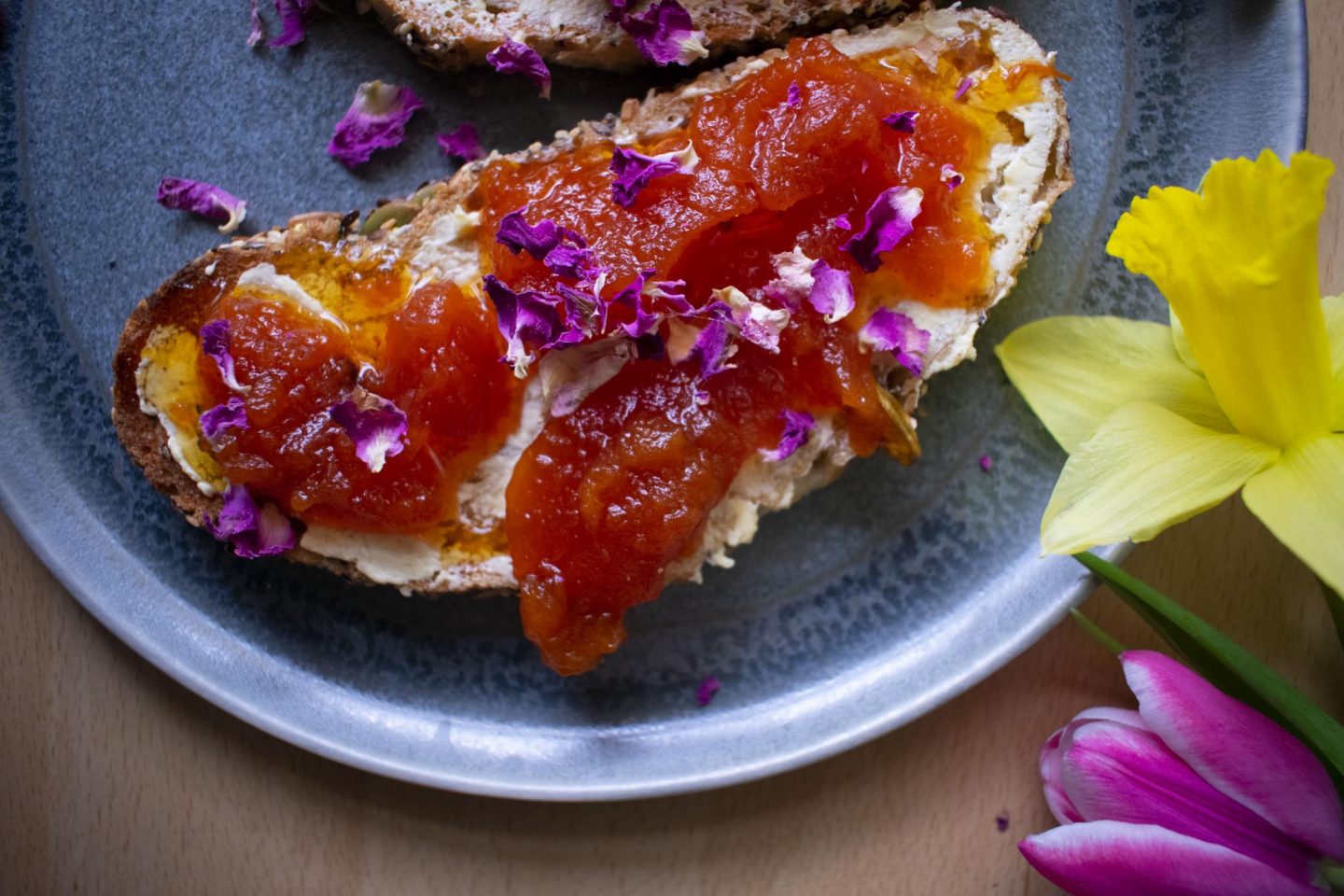 Ingredients:
4 quince (about 900 g), washed, cored & cubed or sliced (you can peel it too if you like)
250g of caster sugar
500 ml water
1/2 tsp of ground cardamom
2 cardamom pods, bashed to open them up
1 lemon
1 or 2 tbsp of organic rosewater
Method:
Remove any dark bits in the fruit and squeeze half the lemon over the chopped pieces to stop discolouration.
Put the water and sugar in a large saucepan, bring to the boil then lower the heat and simmer, uncovered for 5-7 minutes. Add a splash more water if it is drying out.
Add the ground cardamom, the bashed cardamom pods and the quince to the sugar syrup, stir well, bring back to the boil and add 2 tablespoons of the lemon juice. Lower the heat to a simmer, then put on the lid. Simmer for 1 1/2 to 2 hours until reduced and jam-like. Check it very occasionally and stir gently.
Add a tablespoon of rosewater and simmer for another few minutes. Carefully taste and add more rosewater if you like.
Pour or spoon the hot jam into sterilised jars, seal and leave to cool. When cool store in the fridge.
Serve for breakfast with a creamy smooth cheese or yoghurt on toasted bread. Or go for the whole breakfast feast and fill the table with fresh fruit, gorgeous breads, a selection of cheeses, dried fruits, nuts, honey, yoghurt and maybe some cinnamon pancakes! Mmmmm…