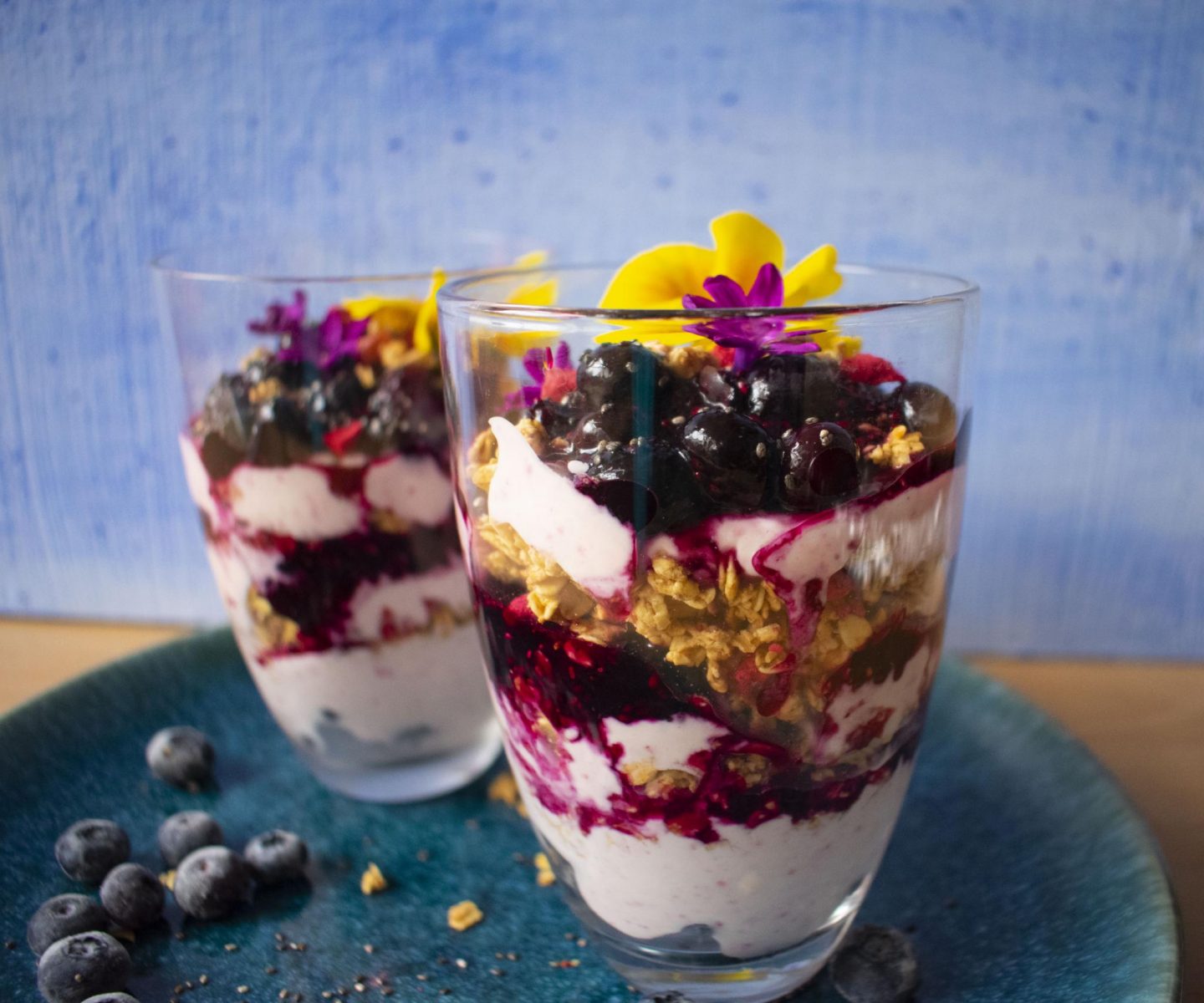 Bio-Kult Boosted is an advanced multi-action formulation designed to target both the Immune System and Digestive Tract. With 4 times the concentration of bacteria compared to Bio-Kult Advanced, and added vitamin B12, Bio-Kult Boosted gives you the confidence that you are supporting the normal functioning of the immune system. So here we have an easy blueberry chia jam layered parfait which is bursting with vitamin b12 thanks to the natural yoghurt but this parfait is easy to transport so perfect for travelling and when out and about…your immunity levels will shoot through the roof!

Ingredients:
400g of blueberries, fresh or frozen plus extra for layering
3 tablespoons of maple syrup
3 tablespoons of chia seeds
450g of natural/Greek yoghurt
5 tablespoons of granola
Freeze dried raspberry/blueberry powder
Extra chia seeds, for garnish
1 Bio-Kult Boosted capsule, pulled apart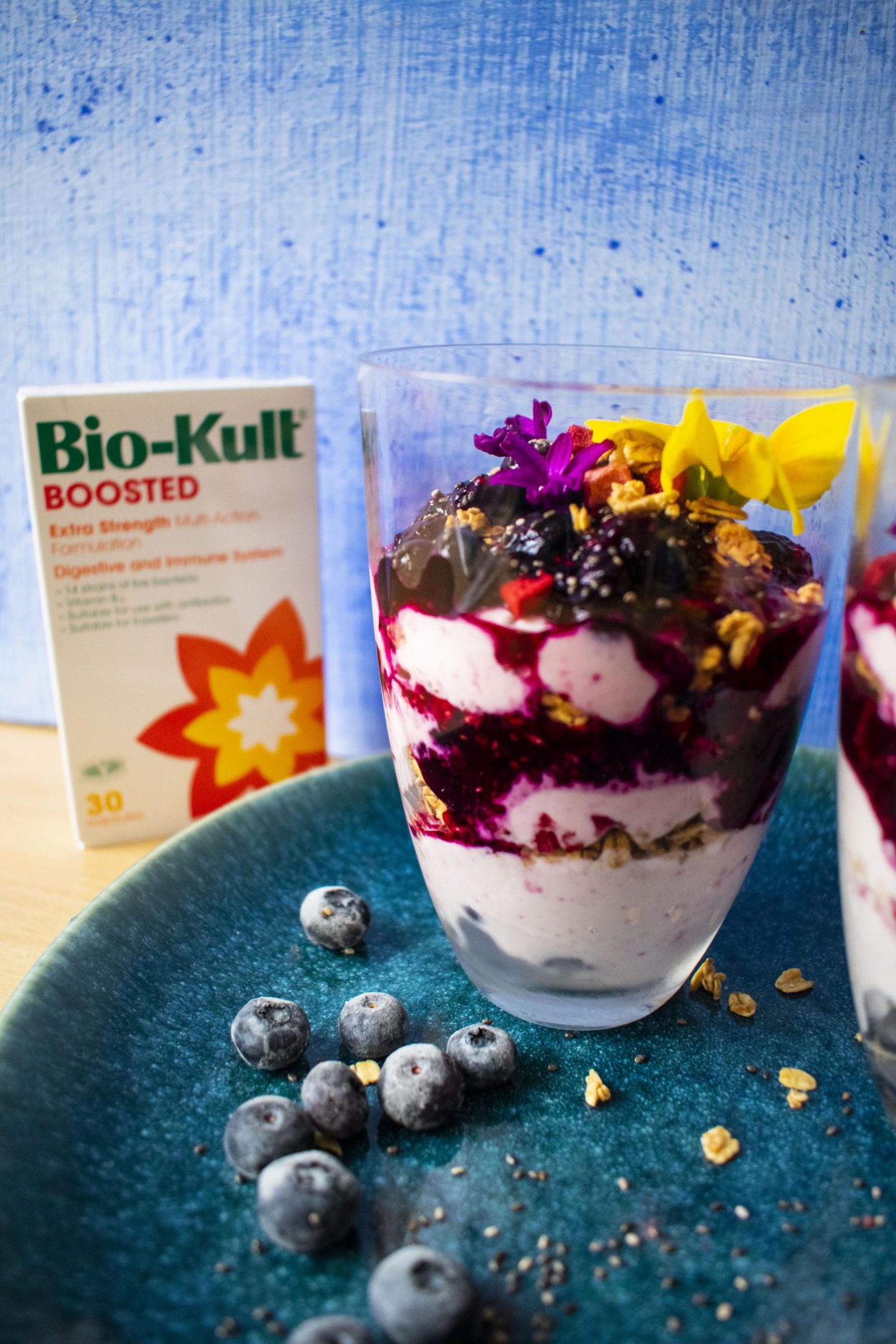 Method:


In a small saucepan, combine the blueberries and maple syrup and place the pan over medium-low heat and simmer for 5 minutes or until the blueberries have broken down into a thick sauce consistency. Cool completely and then whisk in your chia seeds with a fork, mixing well until combined, set aside.

In a bowl mix your freeze dried fruit powder and the Bio-Kult boosted capsule with your chosen yoghurt, mix well until combined.

Spoon layers of your yogurt, granola and blueberry chia jam in your serving glass/takeaway cup and repeat the layers until you are happy with your portion size. Garnish with extra chia seeds and more freeze dried pieces of raspberry or blueberry. Enjoy!
Niki xxx