Mmmm…melt in your mouth, rich and smooth chocolate, I think that's what we all fancy, right? How about whipping up a batch of these for your loved ones this valentines day? Packed full of antioxidants from the raw cacao and lucuma, you just can't go wrong. SO EASY. and mmmm…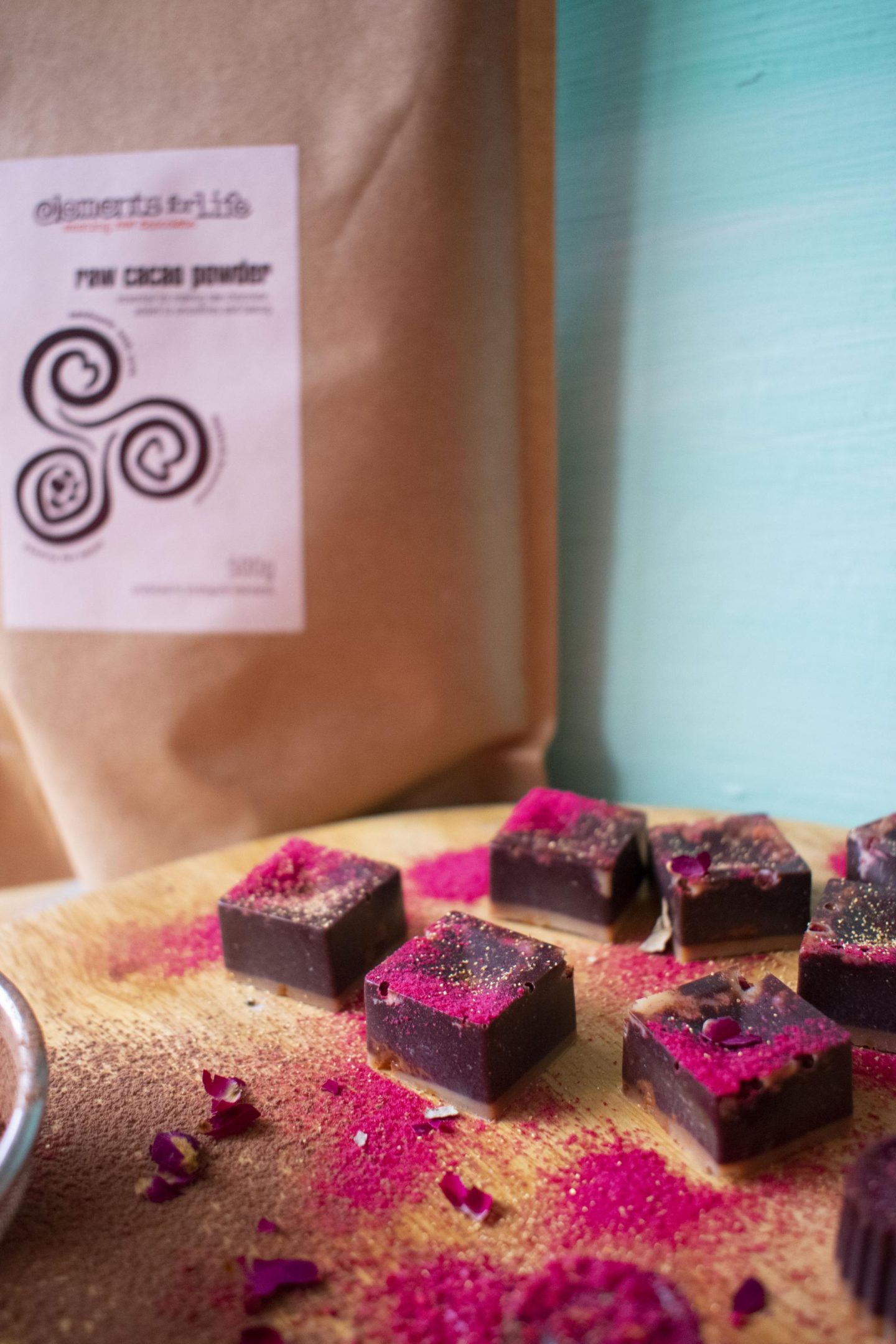 All you need is:
Ingredients
2-4 tablespoons Sweet Freedom
1 level teaspoon of lucuma powder
1 teaspoon of freeze-dried raspberry powder and pieces plus extra for dusting
A few teaspoons of Elements for Life raw cacao nibs and some extra for decoration
A few extra teaspoons of raw cacao powder, for dusting
1 teaspoon of edible gold dust (optional)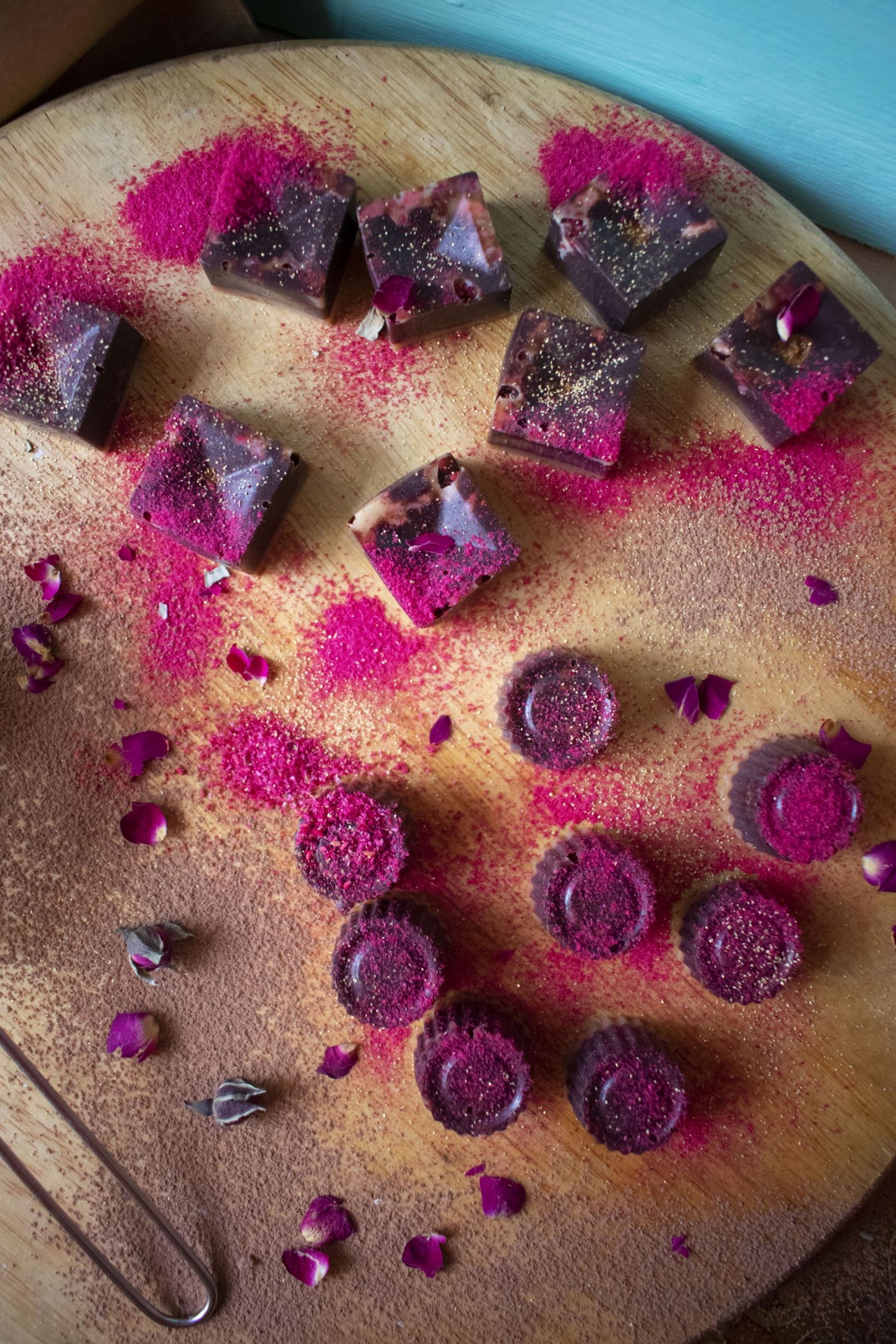 Method
Place a clean bowl over a saucepan of hot water (bain-marie). Ensure the bottom of the bowl does not touch the water & no water goes inside the bowl, this is very important!
Grate/chop the cacao butter, add to the bowl & allow to melt slowly. Don't keep the water boiling, turn the heat off and just give it a quick blast every so often if necessary
Once melted, add the cacao powder & stir in thoroughly with a balloon whisk or fork, until it starts to slightly thicken, the chocolate should be runny & easy to pour at this stage
Add 2 tbsp of Sweet Freedom & stir in very thoroughly. It will thicken as you add the Sweet Freedom
Taste it and if you prefer it sweeter, add more 1 tbsp at a time, mixing thoroughly and tasting after each
When the mixture suits your taste add in your lucuma powder at this stage and then pour gently into your mould using a jug or spoon
Place it in the fridge to set for an hour or more (or in the freezer if you can't wait that long)
Decorate as desired, I suggest a generous sprinkling of raspberry powder for that tart kick and of course to treat your loved ones on Valentine's day!
Enjoy enjoy xx
https://www.elementsforlife.co.uk/blogs/recipes/valentines-raspberry-and-lucuma-raw-chocolates