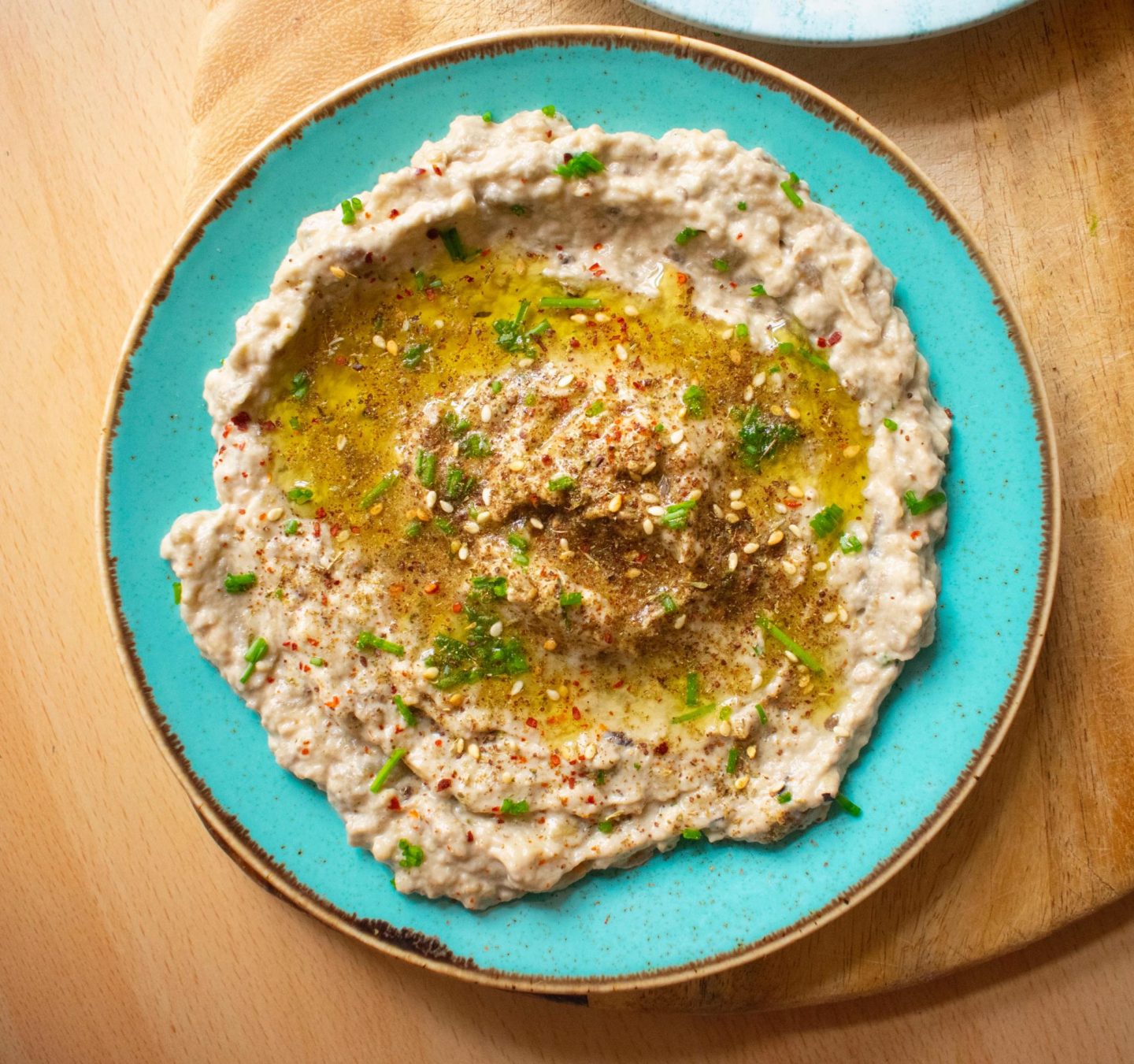 My tasty Babaganoush recipe is made with smoky grilled aubergines, light tahini, garlic and lemon juice. It's a healthy and delicious Middle Eastern aubergine dip that is full of complexity and depth. It's also naturally gluten-free and vegan, too.
Ingredients:
2 aubergines, grilled or dry roasted with the skin off
1 garlic clove, finely minced or 1 teaspoon of garlic powder @steenbergsltd
3 tablespoons of light tahini paste
1 tablespoon lemon juice
1 rounded teaspoon of sea salt @steenbergsltd
1 teaspoon of za'atar @steenbergstd
1 tablespoon of coconut yoghurt or a bit extra for a richer dip
For garnish: Extra virgin olive oil, fresh herbs like parsley or chives, Aleppo chilli flakes @steenbergsltd
Method:
Place your aubergines in a mixing bowl. Add in your light tahini paste , garlic, lemon juice, sea salt and coconut yogurt. Mix and adjust for taste and salt and lemon. For a delicious richness, add 2-3 tablespoons extra of coconut yogurt but this is optional. Stir in with a fork until relatively smooth.
Place in a shallow serving bowl, make a circular well with the back of your metal spoon and drizzle with the olive oil, and sprinkle with your Aleppo chilli flakes and za'atar. Finally, sprinkle with your fresh herbs and serve warm or straight from the freezer Enjoy!