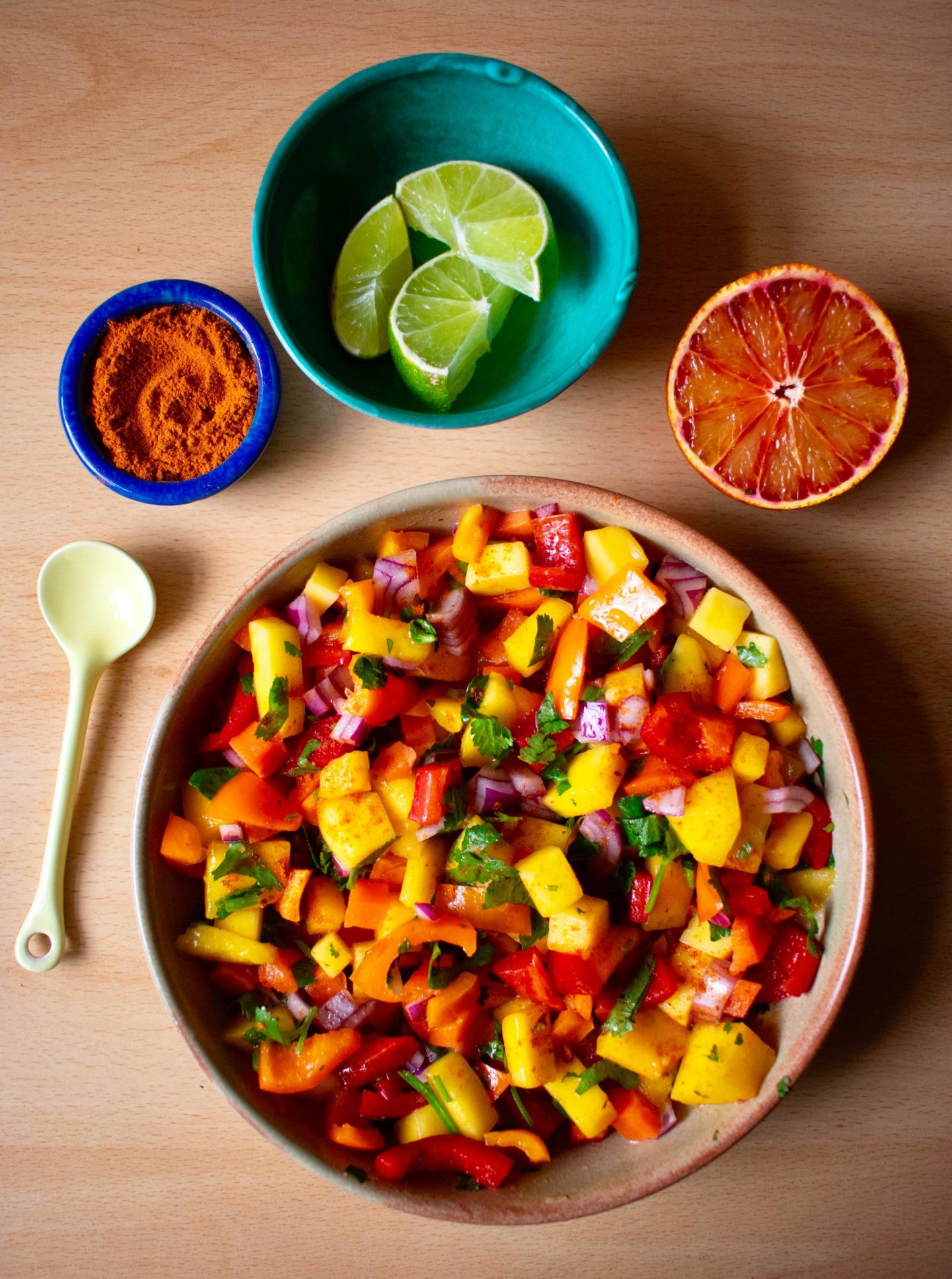 It's crazy simple to throw together and I love that it's sweet and a little spicy! You can serve this salsa with chips, on chilli con carne, burrito and taco fillings, salads…you get the idea!
Ingredients:
1 mango, diced
2 large tomatoes, deseeded and diced
1 medium red bell pepper, chopped
A small handful of fresh coriander, chopped finely
1 jalapeño, seeded and minced (optional)
1 red onion, diced
1 large lime, juiced
2 tablespoons of olive oil
1/4 teaspoon of pyramid salt, to taste
1/4 teaspoon of Mexican Chili Powder @steenbergsltd
Method:
In a serving bowl, combine the prepared mango, with the rest of the vegetables . Drizzle with the juice of one lime, olive oil and mix well. Season to taste with salt. For best results, let the mango pico de gallo rest for at least 15 minutes and serve at room temperature.