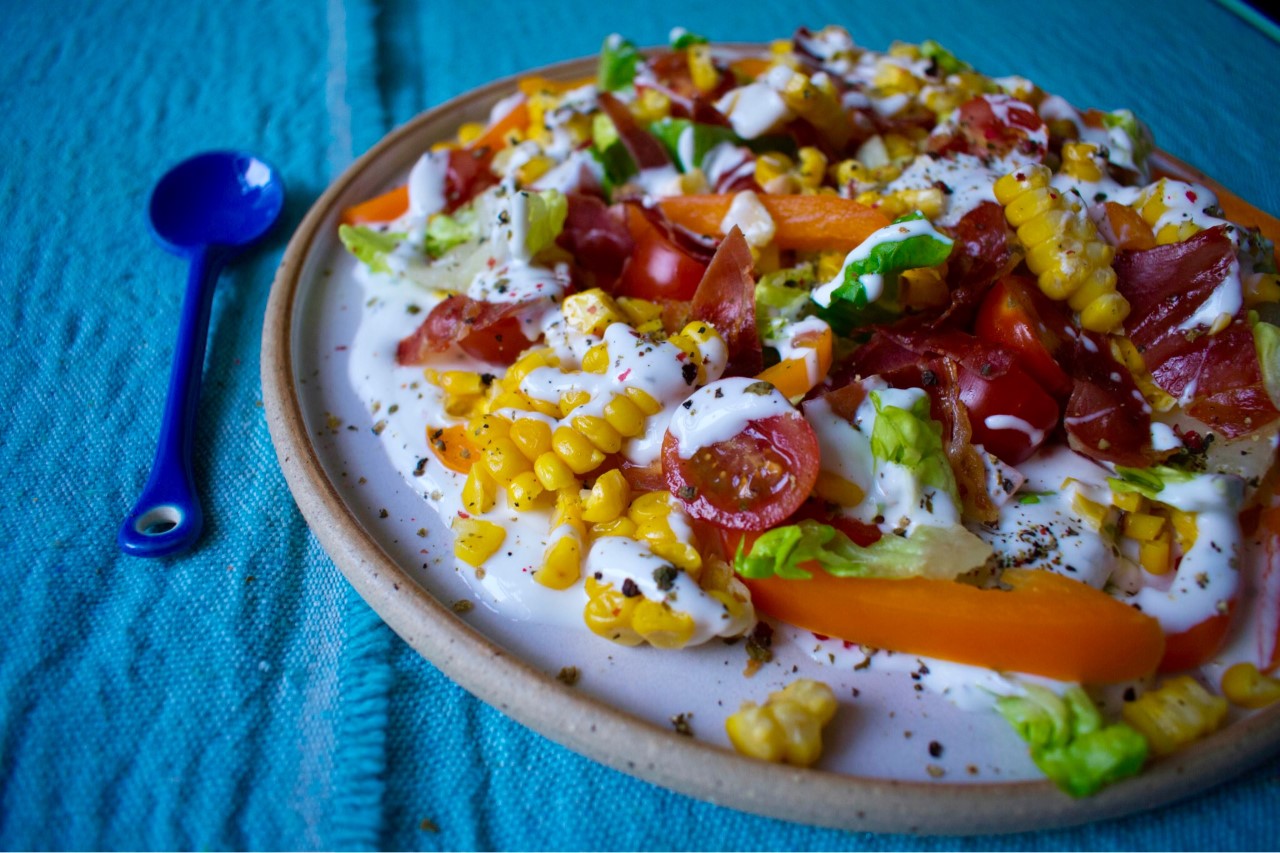 Mmmm…The Cobb salad is a main-dish American garden salad typically made with chopped salad greens (iceberg lettuce, watercress, endives and romaine lettuce), tomato, crisp bacon, boiled, grilled or roasted (but not fried) chicken breast, hard-boiled eggs, avocado, chives, Roquefort cheese, and red-wine vinaigrette.
My twist includes some seasonal sweetcorn, coconut yoghurt dressing and lots of 4 colour pepper from @steenbergs – delicious and gives the salad a great depth of flavour.
What's your favourite salad?
Niki
Founder of nikibakes