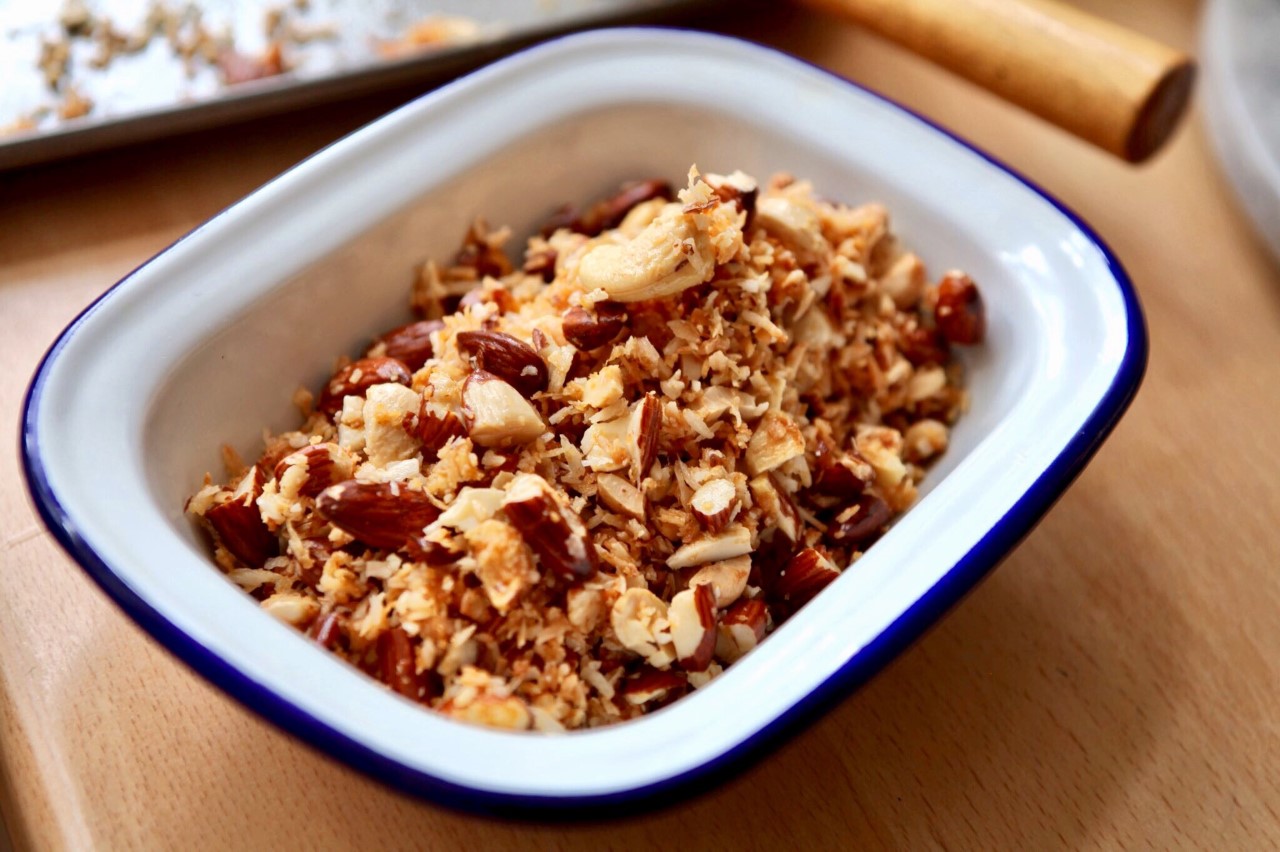 Start your day with this tasty, nutritious granola made with three coconut ingredients and an array of nutty favourites. Crunchy, naturally sweet and bursting with mood enhancing foods with vitamin E from the almonds. Packed with protein, every mouthful is good for you! It's dairy and gluten-free and will certainly set you up for the day!
Ingredients
* 1/2 Cup of Coconut Chips/ dedicated coconut
* 1/4 Cup Coconut Oil * 1/4 Cup Coconut Blossom Syrup/agave syrup
* 1/2 Tsp Pink Himalayan Salt/sea salt
* 1 tsp of ground cinnamon
* 1 1/2 Cups Almonds
* 1/4 Cup Cashew Nuts
Method
1. Preheat your oven to gas mark 3 or 275°F.
2. Heat your saucepan over a gentle low heat and melt the coconut oil and coconut blossom nectar together, set aside to cool.
3. Combine all your nuts in a plastic bag and use a rolling bin to bash them into rough and small bite size pieces.
4. Add them to a large mixing bowl and sprinkle over your salt and cinnamon, mix together with your wooden spoon.
5. Pour your granola mixture evenly onto the baking tray, use spatula to aid this.
6. Bake your granola in the middle shelf of your oven for 15-20 minutes, stirring every so often so it's browned evenly. Once it's nice and golden, leave it to cool before decanting into jars.
7. This delicious granola will keep for up to two weeks in a cool dry place so is perfect for making big batches ahead of time.
Happy Baking!
Niki xx