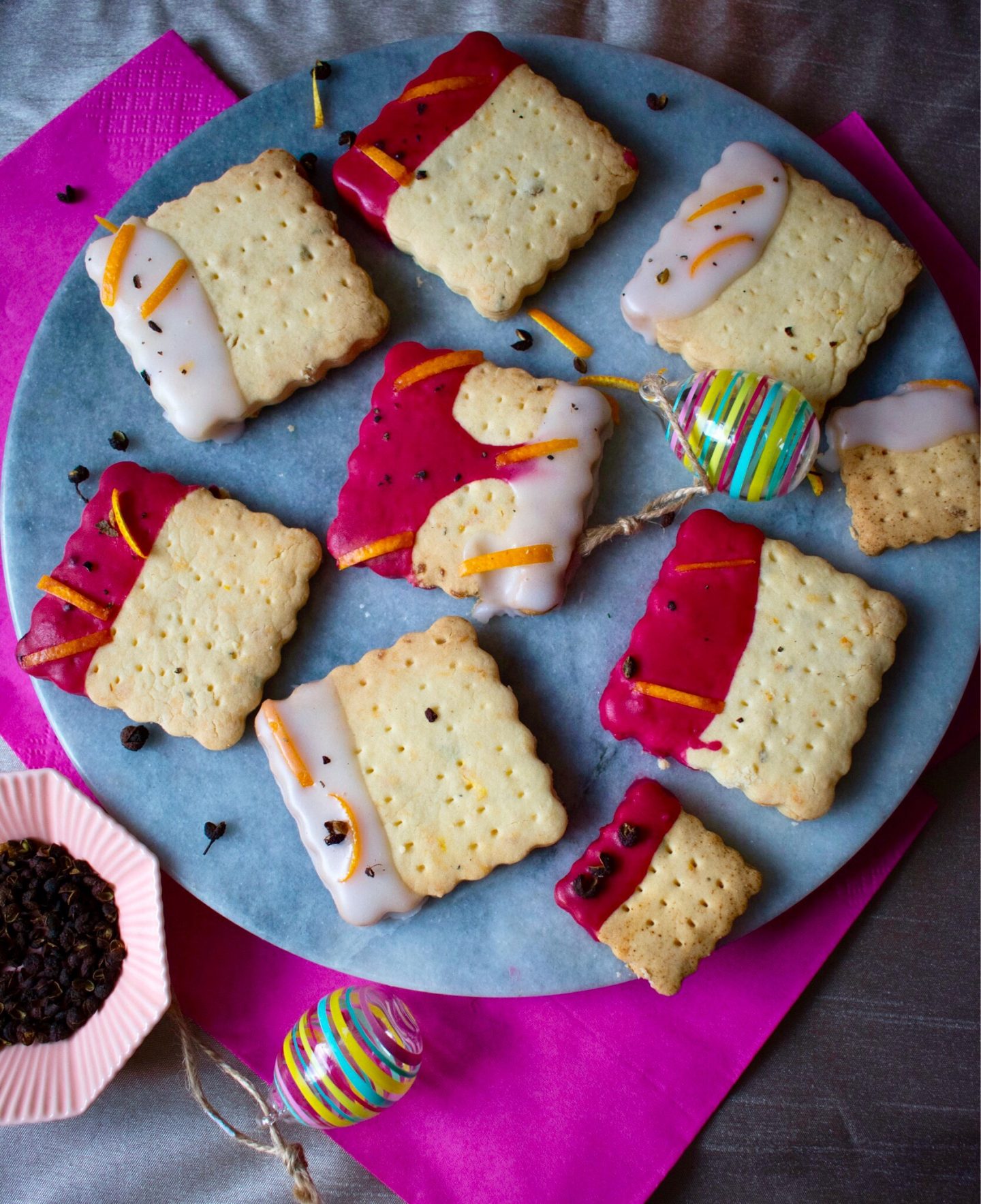 Timur pepper is something quite special. Heralding from Nepal, Steenbergs Timur pepper is a fruity and citrusy spice. It's a lovely pepper in its intensity with a gentle spicy warmth, initially minty and then cooling. It's not your ordinary pepper by any means.
Why not spice up your Easter baking by adding a touch of this gorgeous pepper to your next batch of shortbread? My version is so quick and easy, you'll be whipping this one up again and again!
Makes around 12-16 shortbread biscuits
Ingredients:
200g unsalted butter (at room temperature),  plus extra for greasing
The zest of 1 orange and 1 lemon
100g coconut sugar
250g gluten-free plain flour
1 teaspoon baking powder
Up to 1 teaspoon of crushed timur peppercorns: https://steenbergs.co.uk/timur-peppercorns-from-nepal-24g-standard-jar-tim001
3 tablespoons of water
2 egg yolks
Method:
1. Preheat the oven to 180ºC/gas 4, and grease a couple of baking trays with the extra butter.
2. Finely grate the orange and lemon zest. Beat the butter and sugar until light and creamy, then add the citrus zest. Stir in the flour and the baking powder and bring together into a dough, use water if needed at this stage.
3. Place on the prepared baking tray then roll into a large round. Prick with a fork and chill in the fridge for 10 minutes.
4. Cut your shortbread into the desired shape and place in the oven, bake the shortbread for 20 to 25 minutes, or until golden brown.
5. Remove and leave to cool on the tray before decorating. I have used icing sugar which has been dyed with beetroot powder.
Happy Baking!
Niki