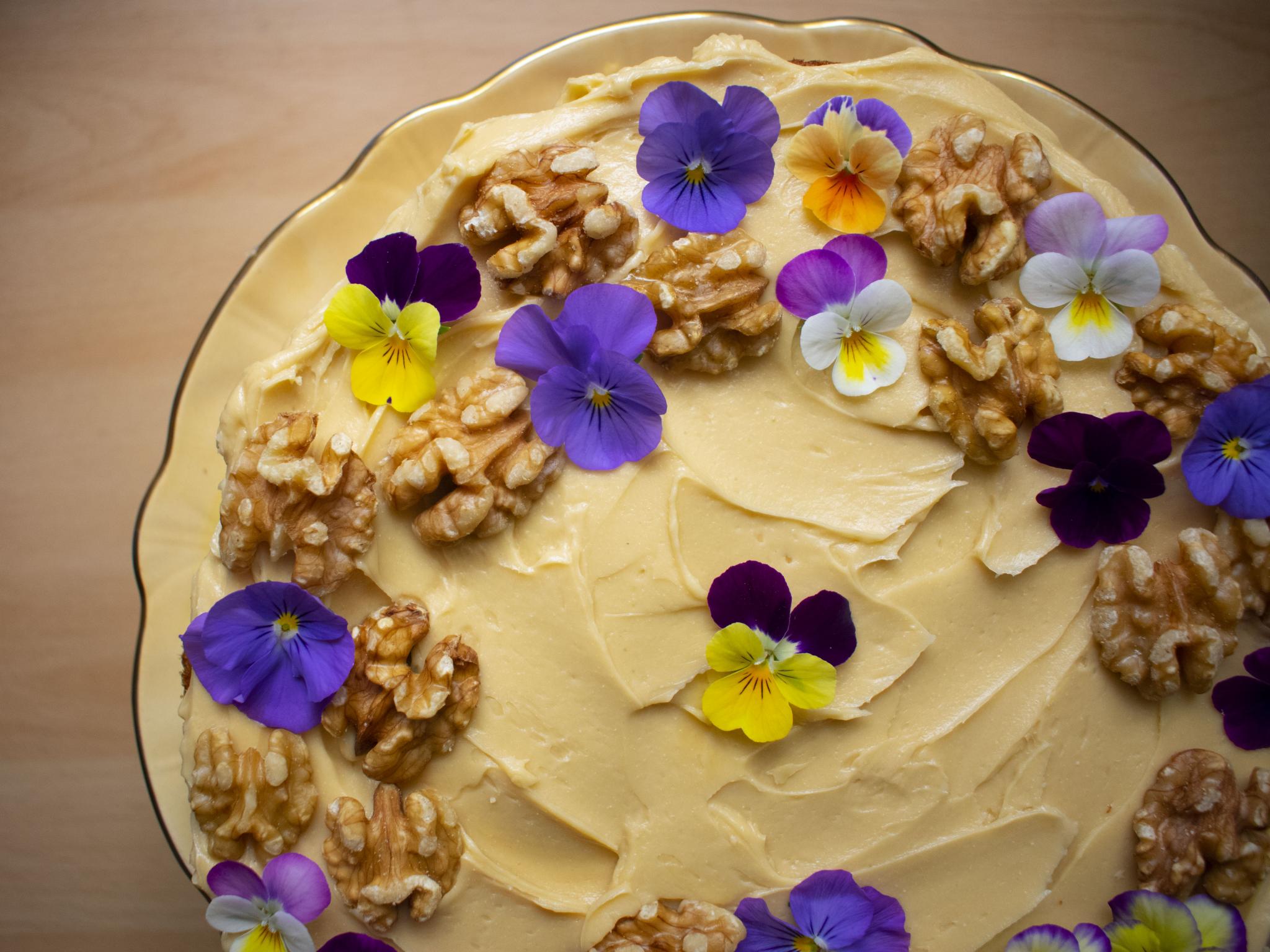 The hardest part of making this cake is waiting or it to cool down before you can eat it! It is simple and very tasty and tastes better as the days go on as the flavour develops and becomes richer. Give it a try!
Ingredients:
2 tbsp of strong coffee
1 tsp of organic coffee extract
200g of unsalted butter
2 heaped tbsp of

biscoff

spread
3 large eggs
200g of coconut sugar
250 of plain flour (gf works well too)
1 tsp of bicarbonate of soda
1 tsp of baking powder
200g of walnuts, half crushed and half whole
Pre-heat the oven to 190°C and rub some coconut oil around the inside of a round baking tin and line with greaseproof paper, set aside.
Put the butter,

biscoff

spread and coconut sugar into a large bowl and beat with electric beaters until light and fluffy.
Beat in the eggs one at a time.
Sieve the flour into the bowl and beat again.
Add the coffee and coffee extract and stir until everything is well combined..
Pour the batter into your prepared tins and bake for 20-25 minutes. If a cocktail stick pressed into the centre of the cake comes out clean, it is cooked.
Cool the sponge in the tin a little before turning out onto a wire rack and leaving to cool. Perfect with some coffee buttercream or to enjoy as is!