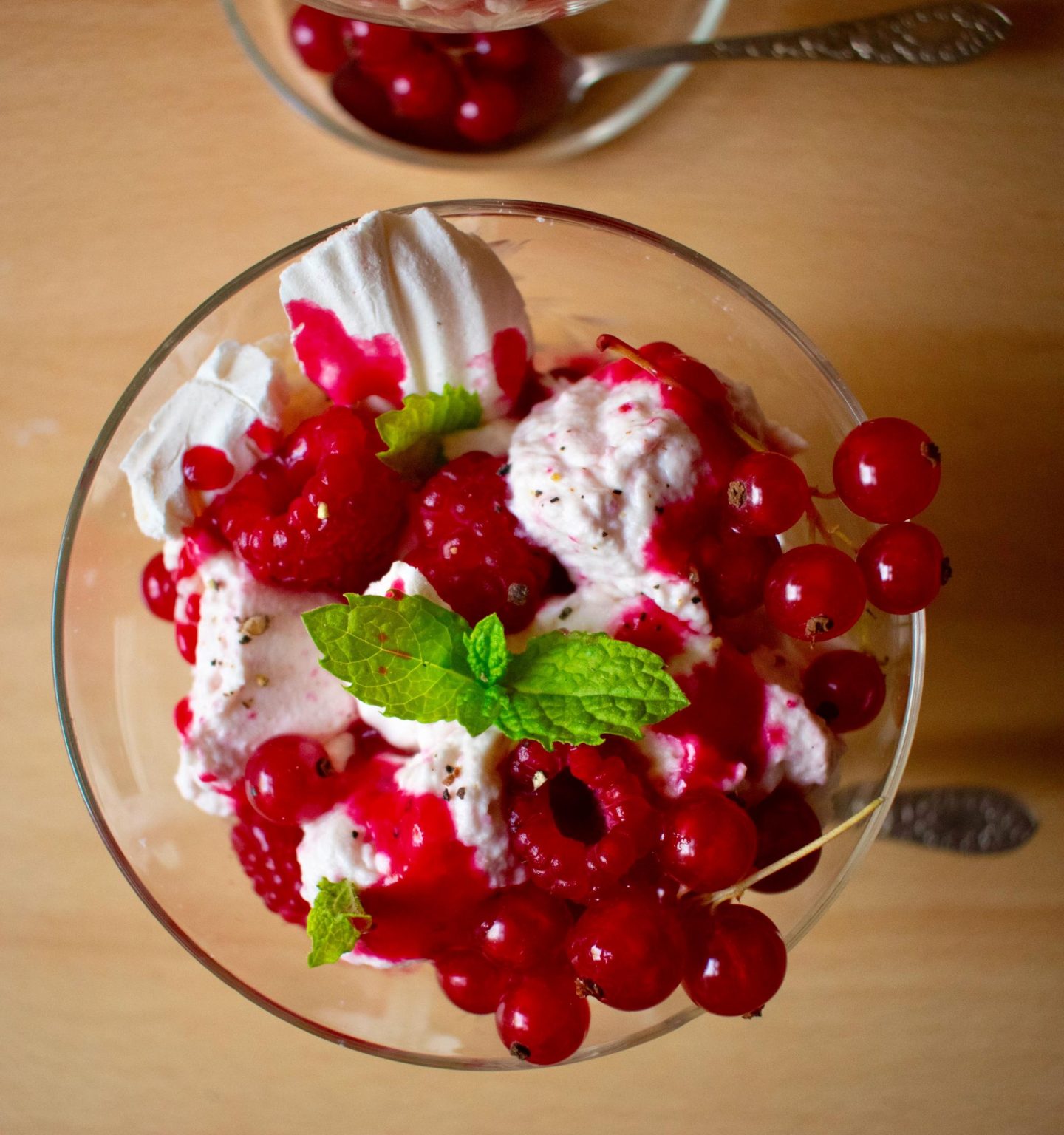 Summer in a dessert (!) glass… Redcurrant and Raspberry Smashed Pavlova with a light sprinkling of black pepper from @steenbergs. Trust me…it's a flavour bomb!
No recipe really needed for this one, just crush up some meringues and throw into a dessert glass with some raspberry coconut yoghurt/cream, fresh redcurrants, raspberries (can also use frozen) and lashings of berry compote sweetened with maple syrup. Garnished with a pinch of cracked black pepper.
If this doesn't scream summer then I don't know what does?!
Keep on smiling, folks!
Niki xxx