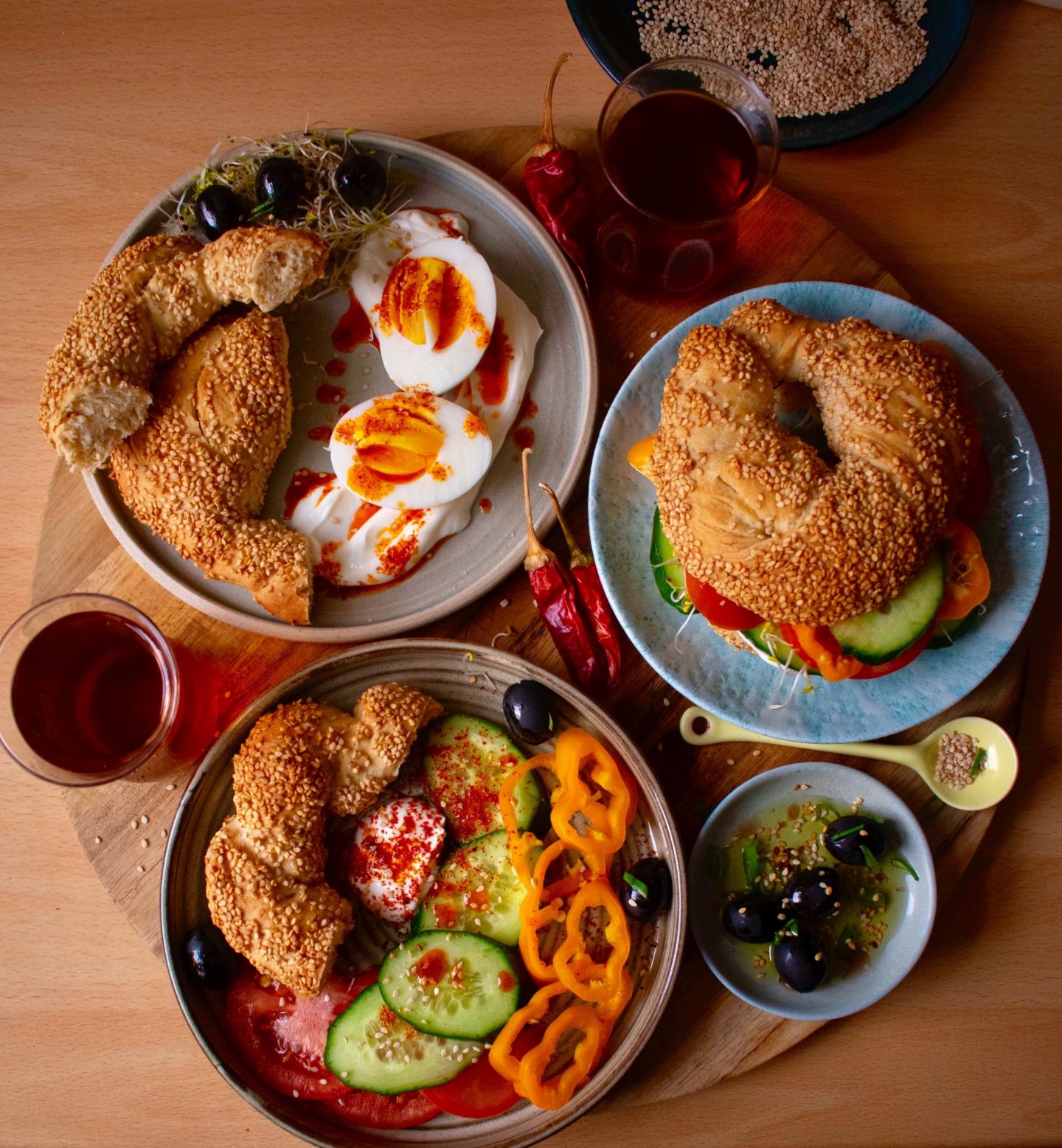 When I lived in Istanbul a few years back, I was exposed to many foodie experiences, including the food traders that I had the pleasure to meet. almost every morning without fail, I would hear a food trader outside my window, either selling fresh fish or simit. Oh my beloved simit,
Back then, I enjoyed this treat ti my hearts content, It is only now that I have revisit this encrusted sesame seed ring bread and added my gluten free spin to it.
Now, making bread is a true labour pf love. it need time and your undivided attention. thud I recommend this to be baked over the weekend. The smell is just heavenly, it's so worth it trust me!
Ingredients:
Makes 4 regular sized simit
Use fresh/organic ingredients where possibe
1 sachet (about 10g) of fast action dried fresh yeast
1 tbsp of coconut sugar
Approx. 120 ml of lukewarm water
4 tbsp of good quality olive oil
1 teaspoon of ground Himalayan salt @steenbergsltd
250g of gluten free plain flour
For the simit coating:
2 teaspoon of molasses mixed with 4 tablepoons of water
A large plate of unroasted sesame seeds to coat
Instructions:
In a large mixing bowl, disolve your yeast, water, oil, coconut sugar, Himalayan salt and half of the flour. Cover and let this sit for 10 minutes minium. Then, add the remaining flour and knead well.
Turn out dough onto a lightly floured work surface and knead for 10 minutes or until dough is smooth and elastic. Shape your dough into a ball, then place in a large greased bowl and turn to coat. Cover the bowl and let rise for 15-20 minutes.
Now work the dough on a work surface and divide into 4 equal portions with a sharp knife or pastry scraper. Roll out each portion into a 15 cm (minium) long rope. Cover and let rise for another 10 minutes.
Now, oil a surface lightly with oil. Roll each rope out into 80 to 100 cm thin ropes. Fold your rope in half until ends align, then lift off work surface and use your hands to twist dough to form a two-stranded rope. Return the twist to work your surface and join the ends together to form a circle, pressing ends firmly to seal. Repeat with the remaining dough to make 4 twisted rings.
Line your baking sheet with parchment paper. Dip each ring into the molasses water to coat, allow excess to drain off, then dip into your sesame seeds, turning to coat. Transfer thre simit rings to a prepared oven tray, cover and set aside in a warm place for 30 minutes at least.
Preheat your oven to 250 C – 480 F and bake the simit in your preheated oven deep brown for about 10 minutes or until golden brown.
Afiyet Olsun!
Niki