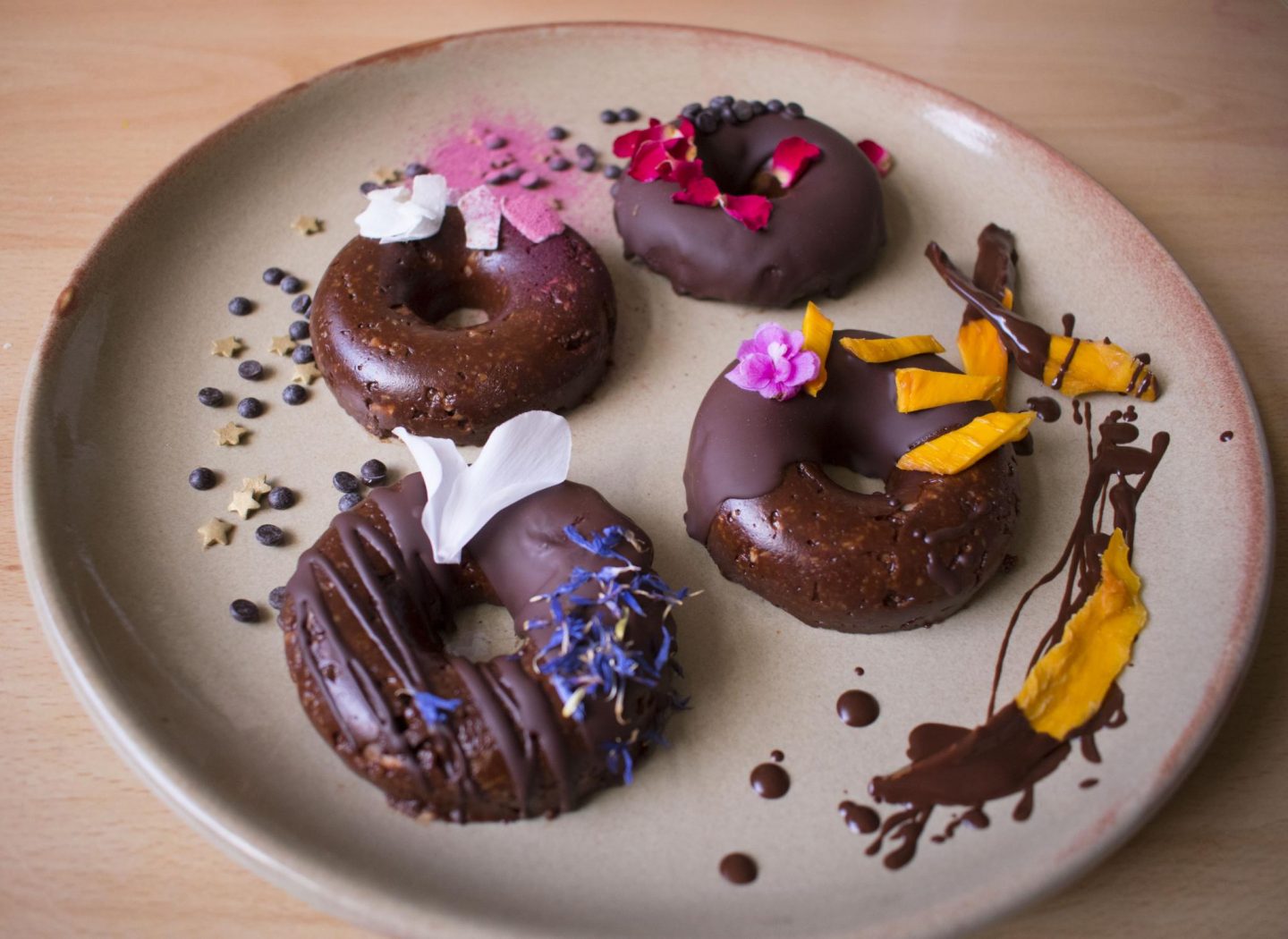 Easy, quick and lush, my raw chocolate doughnuts are such a cute little showstopper! No-one will believe how little time they take!
Ingredients:
For the doughnuts:
1 cup of oat flour
1 cup of coconut flour
1/4 cup of raw cacao powder
A pinch of pink Himalayan salt @steenbergsltd
1 cup of medjool dates, pitted
1/4 cup of melted coconut oil
4 tablespoons of maple syrup
1 tablespoon of vanilla extract
2-3 tablespoons of coconut milk
For the frosting:
1/4 cup of coconut oil, melted
1/4 cup of almond butter
1/4 cup of cacao powder
2 tablespoons of maple syrup
Instructions:
1. In a food processor, add all the ingredients for the doughnutsand pulse until blended together well. it will be a little crumbly, but if too crumbly, add a bit more coconut milk.
2. In a silicone doughnut pan, press down dough into each doughnut hole. Freeze for at least 45 minutes.
3. While the doughnuts are freezing, make the frosting by whisking together all of the frosting ingredients.
4.       Remove your doughnuts from the freezer and pop them out of their moulds. Dip each one into the chocolate. Since the donuts are cold, the chocolate will get hard right away.
Add any toppings you wish!
Niki xxx