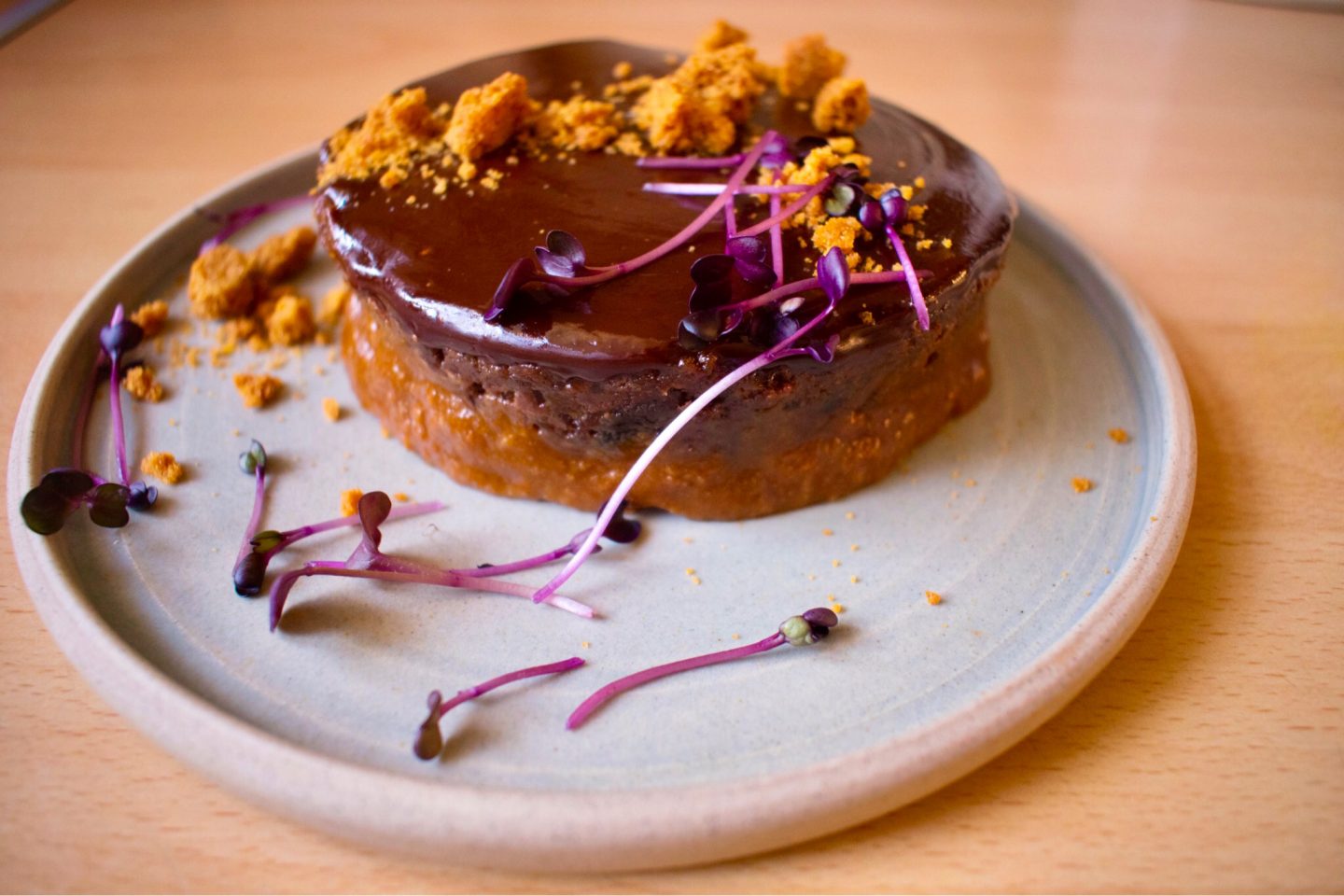 Could you resist a warming, chocolatey and ginger tart which requires no baking?! Read on…
Ingredients
For the crust:
¾ medjool dates, pitted
1 ¼ cups/150g raw pecans
½ cup/ 40g unsweetened shredded coconut
¼ teaspoon ground cinnamon powder @steenbergsltd
1 teaspoon of ground ginger poweder @steenbergs
2 tablespoons of coconut sugar
2 tablespoons of almond butter
1/2 teaspoon of sea salt @steenbergsltd
½ teaspoon filtered water to bind or more if needed
For the filling:
½ cup (114g) canned full-fat coconut milk
6 oz. (170g) dark chocolate, finely chopped and melted at room temperature
A pinch of sea salt
Instructions
For the crust:.
Place the dates , pecans, coconut, ground ginger and cinnamon, coconut sugar and salt in the bowl of a food processor and pulse until the mixture starts to look like crumbs, adding a ½ teaspoon of water as needed.

2. Transfer the mixture to either a greased 8″ tart pan with removable bottom or 9×5 loaf pan lined with parchment (to make bars). Flatten the mixture firmly and evenly in the pan using your hands or the back of a spoon.
Set in freezer while you make the filling.
For the filling:
Blend the coconut milk and dark chocolate until smooth. Fill chilled tart shell. Chill in the fridge, uncovered overnight to set. Decorate as you wish, I went for extra crust crumbs for the topping and some red radish micorgeens!