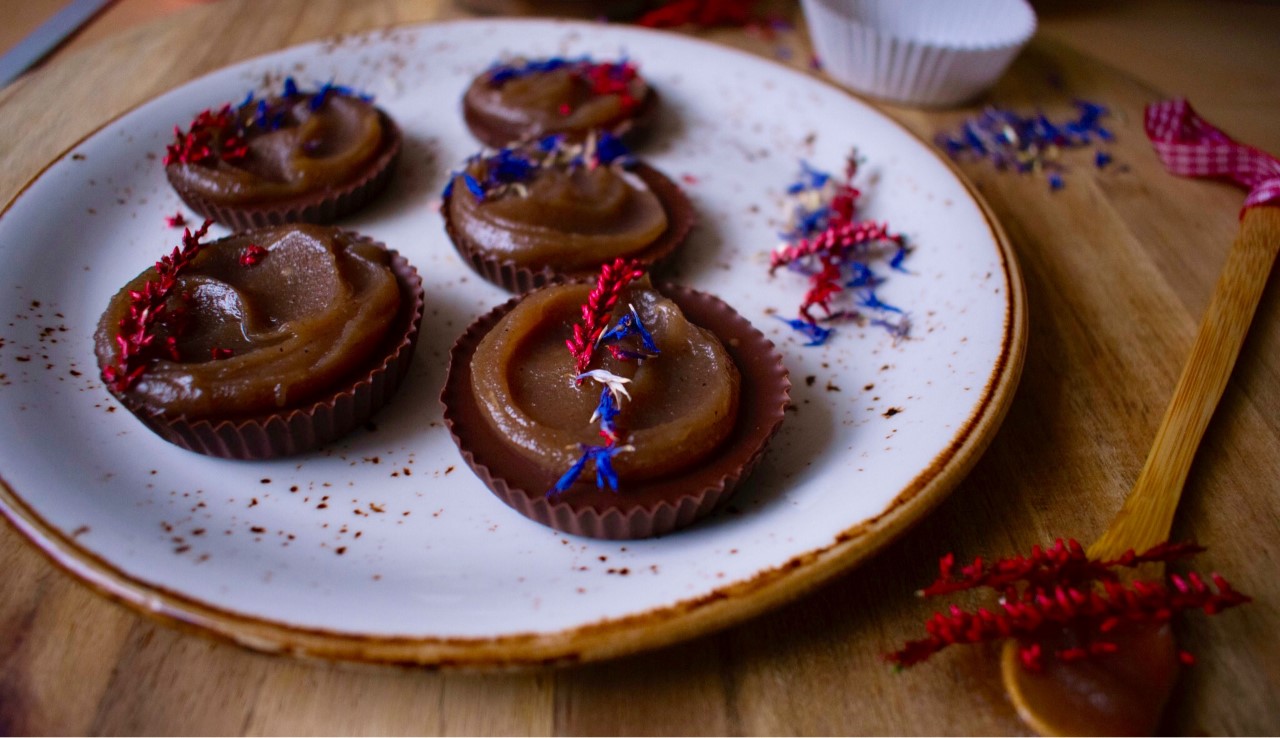 Bonjour mes amis!
My name is Niki and I'm a chestnut purée addict.
Seriously though, how bloody tasty is purée de marrons?! Totally hooked and can't stop raving about it…so naturally I am finding every way possible to incorporate it into sweet things…and effortlessly so! The key with this wonderful purée is not to tamper with it too much and this recipe is minimal and delish…
All you need is:
Makes around 6 cups
180g of good quality dark chocolate @greenandblacks
Up to 3 tablespoons of Purée De Marrons
A scattering of foraged wild flowers – I used blue cornflower petals from @steenbergsld and wild red heather
Simply melt the chocolate and pour into your cupcake moulds (I use BPA free silicone cupcake moulds), set in the fridge for around 5 minutes and using a spreadable knife, top generously with your Purée De Marrons and foraged wild flowers…c'est bon!
Niki xxx