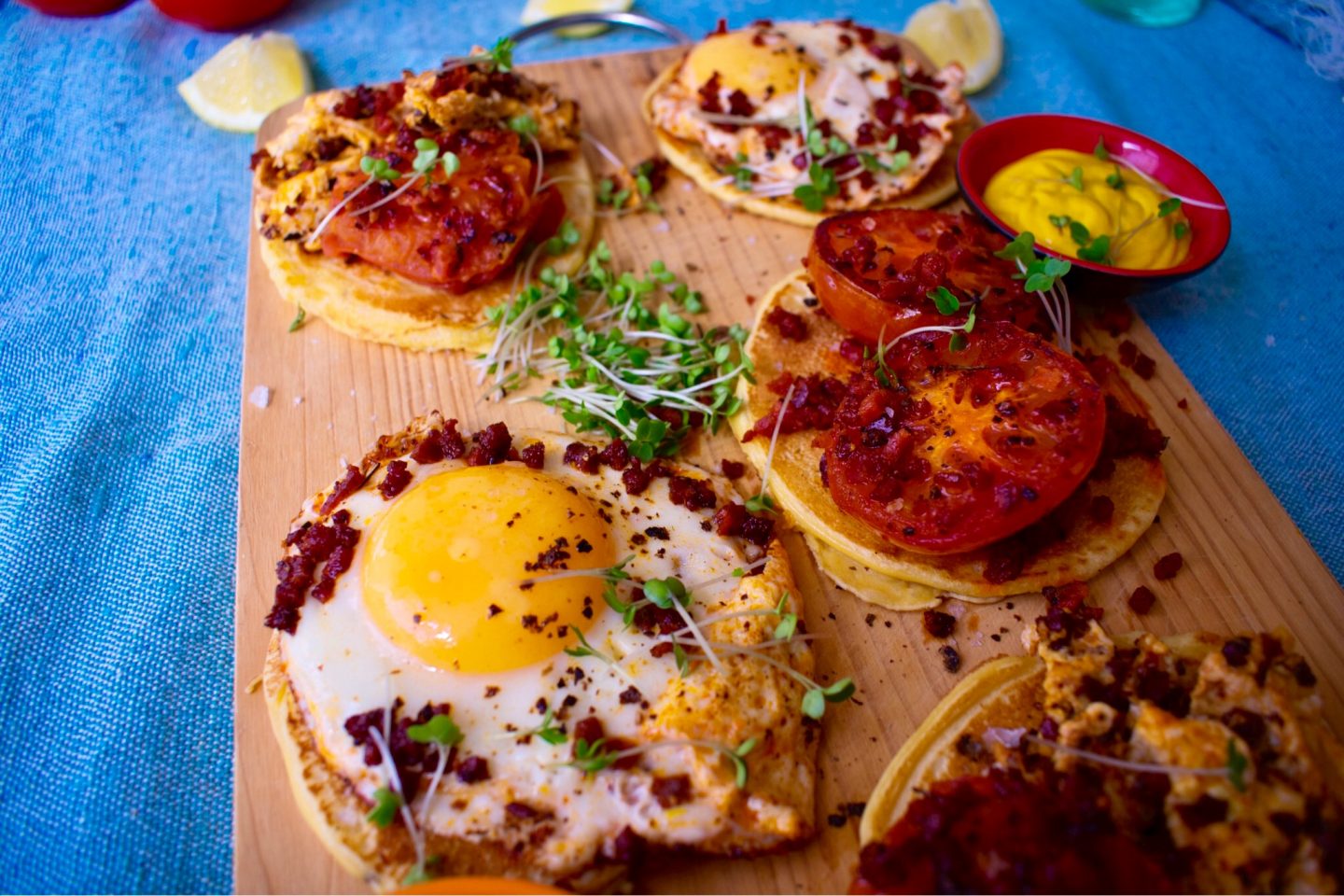 Is there anything better than waking up to the sound of sizzling chorizo and crackling eggs? I adore this combination for brunch, the simplicity of ingredients all coming together to create a festival of flavour and colour. It couldn't be easier or faster to whip up.
All you need is:
Serves 2-3
For the Socca Pancakes:
150g of chickpea flour
Up to 5 tablespoons of cold water (or more to create that smooth socca pancake consistency)
1 teaspoon of sea salt
For the toppings:
3 vine tomatoes, halved
70g of chorizo, cubed
1 teaspoon of ground cubeb pepper
1 teaspoon of sea salt
3 large eggs
1 tablespoon of olive oil
A small handful of watercress
A couple wedges of lemon, to serve
1) Heat your pan over a medium-high heat and add your oil. Swirl it round the pan and add one tablespoon per socca pancake. Cook for 1 minute on either side – they really cook in no time!
2) In the same pan, add your cubed chorizo and fry for a couple of minutes with the sliced tomatoes, cut side down.
3) After a couple of minutes, spoon over the socca pancakes and fry your eggs in the same pan so the veggies take on the oils from the chorizo. Serve on top of the socca panackes and garnish with your watercress and cubeb pepper. I also like to serve mine with some ketchup and mustard.
Happy Baking!
Niki
Founder of nikibakes
Recipe Writer