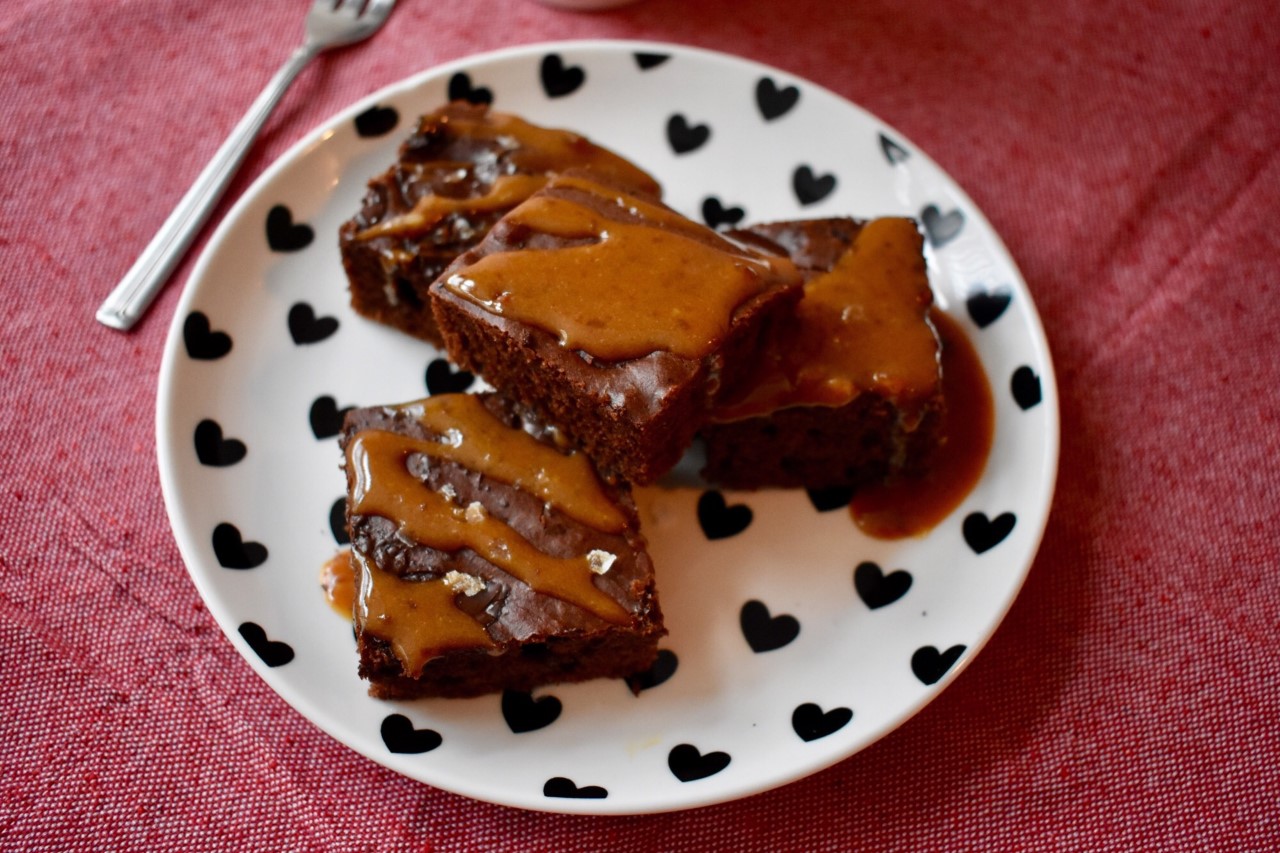 My salted caramel fudge brownies are the ultimate sweet treat without all the guilt. Free from refined sugar, gluten and dairy free, everyone can enjoy this saucy brownie. I could eat it for breakfast lunch and dinner! (I REALLY COULD!).
I love to warm up these brownies in my oven and pour over the salted caramel sauce with a scoop of coconut ice cream, a truly perfect dessert for your loved ones.
All you need is:
Use organic/natural real food ingredients where possible)
Ingredients:
Makes up to 15-18 brownies
For the fudge brownies:
• 4 tablespoons of coconut butter
• 200g of ground almonds
• 50g of coconut flour
• 4 large eggs
• 150g of coconut sugar
• 1 teaspoon of vanilla extract
• 2 tablespoons of raw cacao powder
• 100ml of almond milk
• 180 of dark chocolate, broken up into pieces
• 1 teaspoon of baking powder
1. Preheat the oven to Gas Mark 4/180℃, fan 160℃. Line a brownie tin with greaseproof baking paper. Whisk together your coconut butter and coconut sugar together until thick and creamy. Add in your vanilla extract and eggs and beat again until a thick sauce like consistency forms.
2. Add your ground almonds and coconut flour along with your baking powder and gently fold, alternating with your almond milk and raw cacao powder and gently fold again. Lastly stir in the chopped dark chocolate.
3. Pour the mixture into the lined tin and lightly spread it into all the corners. Bake for about 20 minutes, or until the middle is just set and the top is crusty. Remove from the oven and leave to cool in the tray before drizzling over the salted caramel sauce.
For the salted caramel sauce:
• 12 medjool dates, pitted
• 4 tablespoons of coconut nectar
• 1 teaspoon of flaky/pyramid sea salt
• 3 teaspoons of water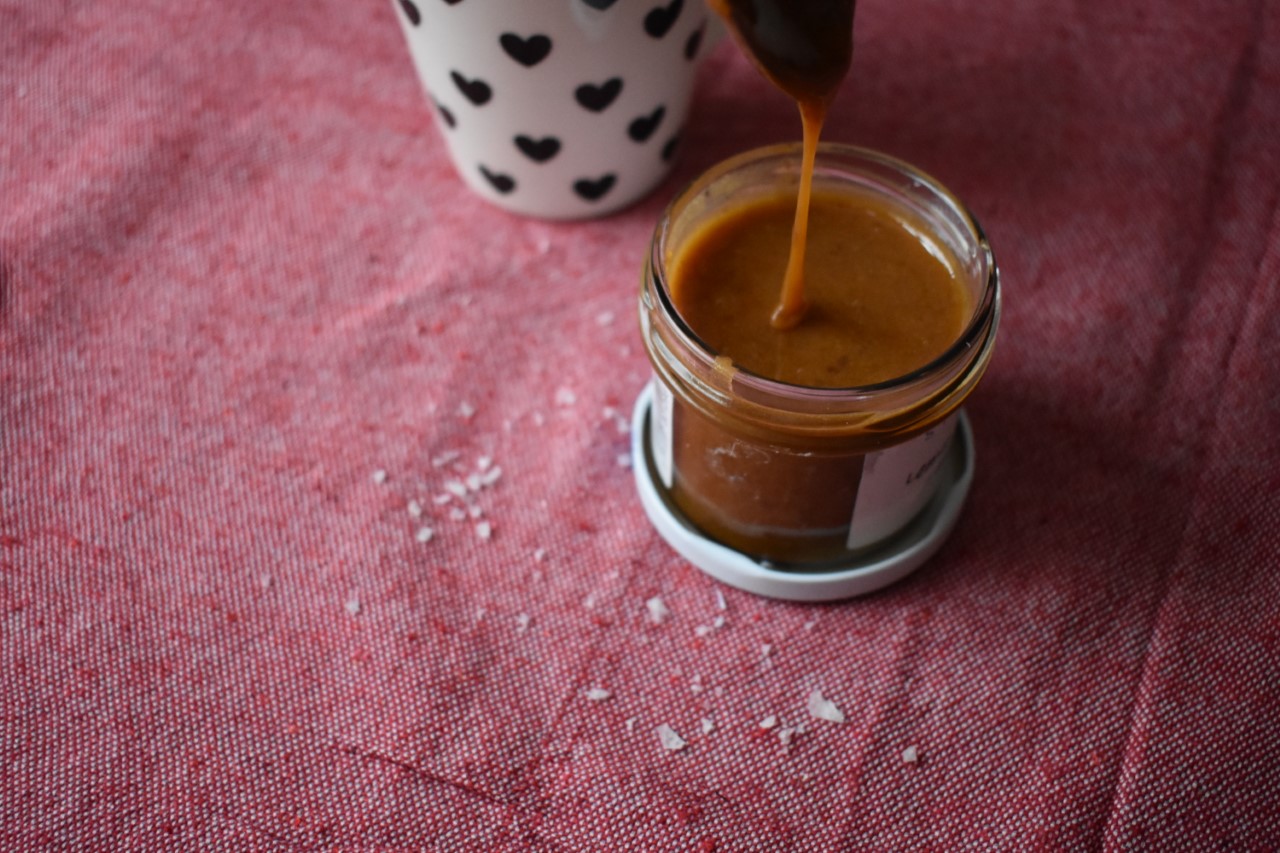 Simply blitz up all these ingredients to form your smooth salted caramel sauce. Add more coconut nectar for a deeper caramel flavour.
Sweet and sticky, this chocolate brownie dessert is seriously sensual…ENJOY!!
Happy Baking!
Niki
Recipe Creator and founder of nikibakes