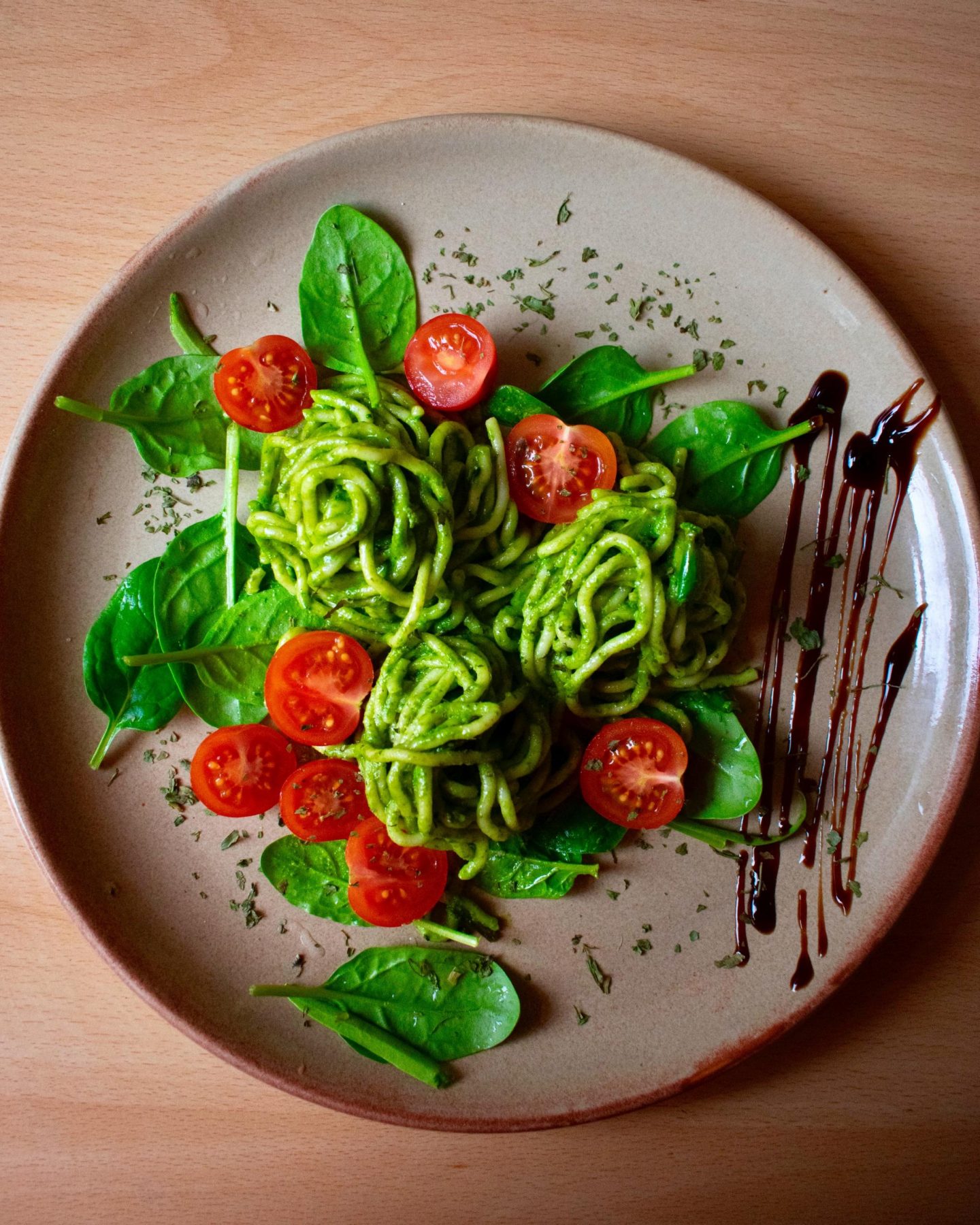 Would you like to know the easiest vegan pesto in 5 minutes? My God, this pesto is so satisfying. Cheesy and flavourful despite being dairy-free, plus an option for lower oil/fat. It's the perfect plant-based spread for Italian dishes and so much more!
Ingredients:
• 120g of packed fresh basil
• 3 Tbsp of toasted sunflower seeds or pine nuts
• 2 large cloves garlic (peeled)
• 3 Tbsp lemon juice
• 3 Tbsp nutritional yeast
• 1/4 tsp chunky pyramid sea salt (plus more to taste) @steenbergsltd
• 2-3 Tbsp extra virgin olive oil
• 3-6 Tbsp water (plus more as needed)
• 1 tablespoon of dried coriander plus extra for garnishing @steenbergsltd
Method:
To a food processor or small blender, add the basil, nuts, garlic, lemon juice, nutritional yeast, and sea salt and blend/mix on high until a loose paste forms.
Add olive oil a little at a time (streaming in while the machine is on if possible) and scrape down sides as needed. Then add 1 Tbsp (15 ml) water at a time until the desired consistency is reached – a thick but pourable sauce. (If avoiding oil altogether, sub the oil with vegetable broth or just use all water.)
Taste and adjust flavour as needed, adding more nutritional yeast for cheesy flavour, salt for overall flavour, nuts for nuttiness, garlic for bite / zing, or lemon juice for acidity. Add your dried coriander at the end and gently incorporate it in your finished pesto sauce.
Top tip: Store leftovers covered in the refrigerator up to 1 week. After that, pour into ice cube moulds, freeze, and store up to 1 month or more.