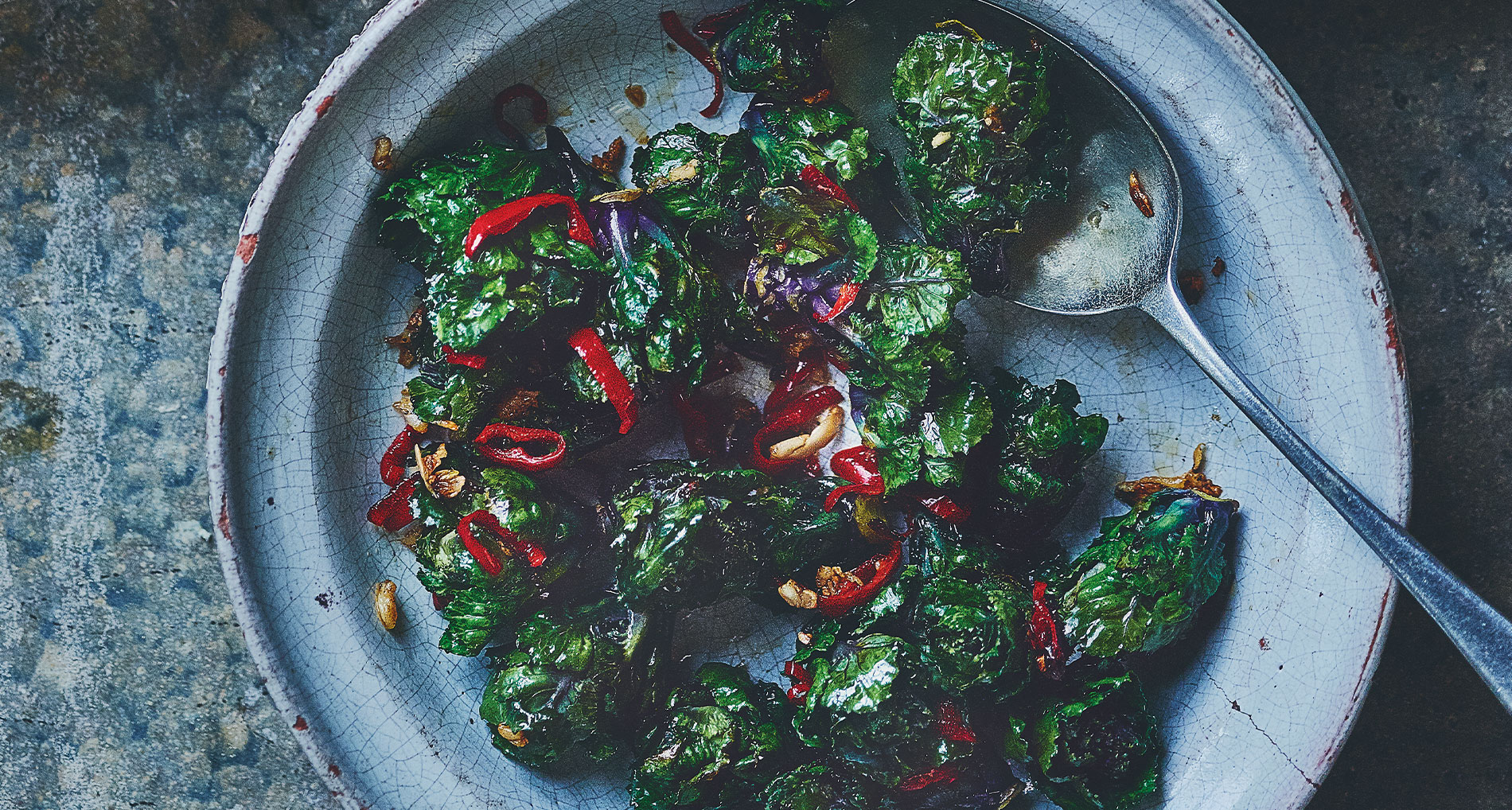 Kalettes are a hybrid vegetable combining the best qualities of Brussels sprouts and kale. They have a striking purple-green colour, along with a nutty sweetness that pairs perfectly with the punchier flavour of chilli, garlic and ginger in this healthy side dish recipe. You can of course omit the chilli if you wish and replace with sesame seeds and sesame oil, mmm!
Ingredients:
Serves 2
· 400g of kalettes
· 2 garlic cloves, finely sliced
· ½ a red chilli, deseeded and sliced
· 1 inch ginger root, peeled and finely diced
1 tablespoon of sesame seed oil and olive oil
A splash of tamari
Method:
1. Place a wok or large frying pan over a medium-high heat and add a splash of olive oil.
2. Throw in the garlic and ginger and fry until fragrant, then add the kalettes, chilli and a dash of tamari to the pan.
3. Toss the kalettes in the pan, stir-frying for 2 – 3 minutes until tender, finish off with your sesame seed oil