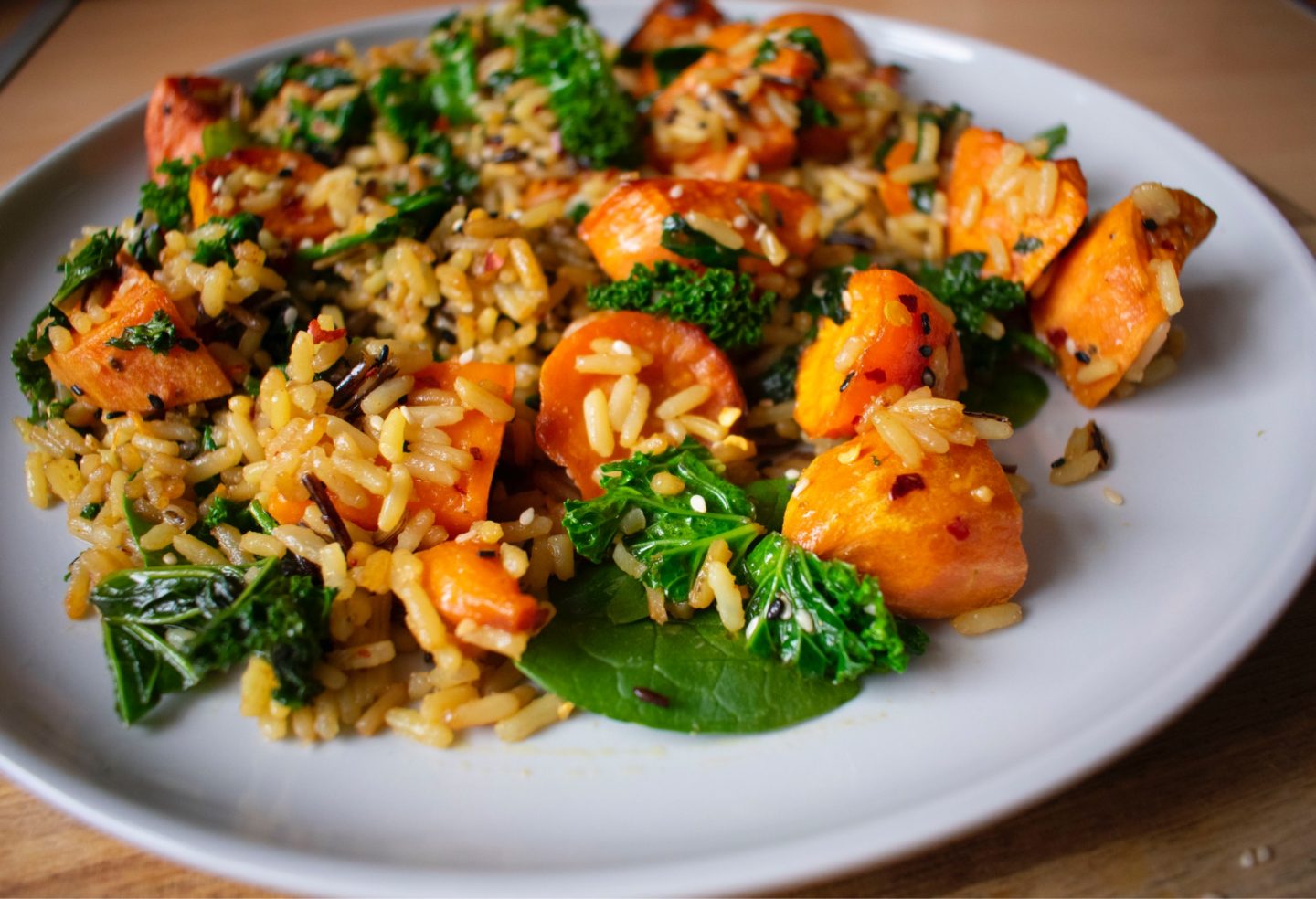 Why wild rice?
If like me you can't stomach wild rice straight as it can be really hard to eat then why not try mixing it up? I have recently discovered that mixing some in with my long grain white rice tastes really yummy! Adding a nice nutty and chewy texture, it's pretty filling and very versatile indeed!
But why eat wild rice at all? Take a look:
Protects Against Heart Disease
Strengthens Bones
Boosts Energy Levels
Is Gluten-Free
Rich in antioxidants
Here, I've simply tossed my wild and white rice combo with roasted sweet potato chunks and some torn up kale. Finished off with sesame seed oil, tamari and a generous sprinkling of Niki's Korean Blend @steenbergsltd – mmmmm!
Niki xxx