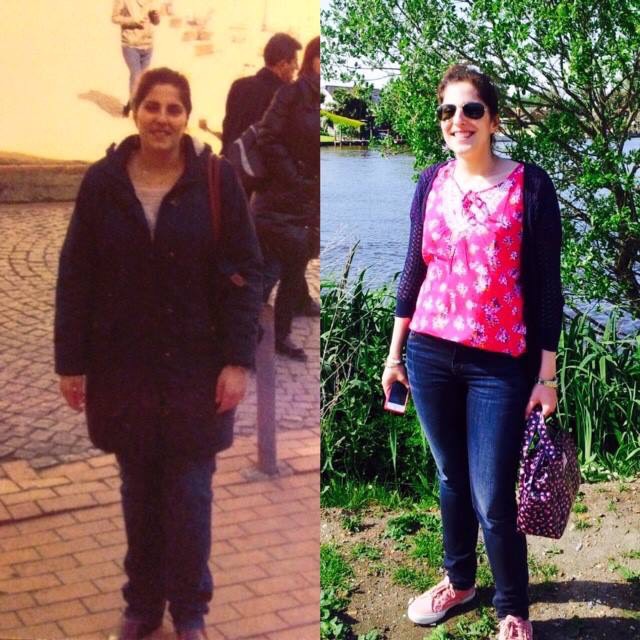 Hey guys,
I would like to share mine with you from 2014 to the present day. Throughout my childhood and teens I was overweight and unhappy with the way I looked. Most of the time I laughed it off or wore specific clothes to hide away my lumpy bits. My parents (especially my mum) would always explain to me the dangers of being so overweight and encouraged me to join a gym, being as stubborn as I was we would always end up in a shouting match and me running upstairs so I could find my secret stash of chocolate and eat and eat…usually with my cat, chubby, accompanying me in my room. I thought it was comforting me and believed that I looked fine. I wasn't fine. I didn't look alright and deep down I knew that I was deeply unhappy with the way I looked and felt.
The lowest point was in 2012 when I went to work in Turkey for a year. I fell in love with the delicious pastries, meat dishes and sweet sweet baklava. I kept fooling myself by thinking I was having the true 'Mediterranean diet' as I was having lots of fresh fruit and vegetables. That may have been true but only to a certain extent as my portions were large and my salad portions were incredibly small. I had little or no social life after my work days which often meant that I stayed home and watched TV and continued to overeat.
In 2013 this all changed when I went to Cyprus. I had never been to such a hot country before and I suffered greatly in the beginning because of my weight. My breathing caused me great distress and found that I was starting to become less mobile and thus started to panic inside. My mum came to visit me and I guess she felt my insecurity because I came home from work one day to see a gym pass on the coffee table. Neither of us said anything but I knew what this meant: it's time to change. The journey itself took about 2 years and I've never felt better. I lost 22kg and went from a size 16 to a size 10.
To anyone who is thinking of changing their lives for the better and wanting to transform I just want to say this: you CAN do it, it's not too late, you WILL look better and you're going to live a happier and healthier life because of it. It's not going to be easy and there will even be instances where you actually put on weight in your weight loss journey but in the end, it can be done. I now have a gluten free and dairy free diet but still indulge in some healthy sweet treats (as you can always see from my blog, nikibakes) and have learnt that diet and exercise really do go hand in hand: one doesn't work without the other.
Thank you so much for reading!
Niki xxx